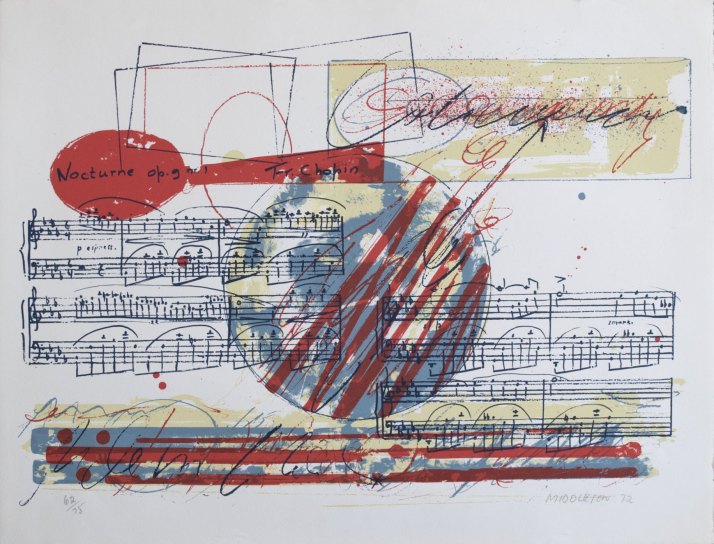 Click Image to Zoom
Enlarge Image
Middleton, Sam (1927-2015)
Silk Screen - Chopin.
1972. c. 20" h X 28" w. Signed Middleton 72 on the lower right. In pristine condition.
This silkscreen is from a series of 12 silk screens called Everybody's Music Book, each with a composer as subject. The series was executed in 1972. Sam Middleton was a black artist from New York who moved to the Netherlands in the early 1960s as part of a wave of African American artists trying to escape racism and the lack of opportunity in the United States. He became well known in The Netherlands as well as establishing an international reputation, with major exhibitions and various museums purchasing his works. He has recently seen an increased interest in his work here in the United States.
GPH-12701
$500