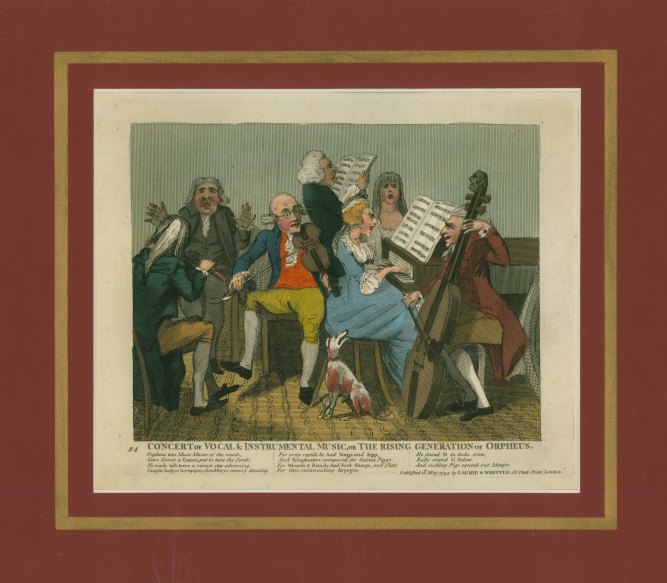 Click Image to Zoom
Enlarge Image
CHAMBER MUSIC - ENGLISH CARICATURE
Concert or Vocal & Instrumental Music, or The Rising Generation of Orpheus.
Laurie & Whittle, London, May 12, 1794. Total size in mat: 13.25" h x 15" w (34 cm x 38 cm). Exceptionally clean and crisp. Generous margins and handsomely matted in red mat with gold border.
An eighteenth-century hand-colored etching of what appears to be a very chaotic and discordant domestic chamber performance. Each musician seems in a world unto him- or herself as the violinist stomps his foot in a futile effort to keep the time. A foregrounded dog gazes up aghast and a man at the back raises his arms in exasperation. The whole is accompanied by the lyrics of a comic poem captioned: Concert of Vocal & Instrumental Music, or The rising generation of Orpheus.
GPH-12365
$450