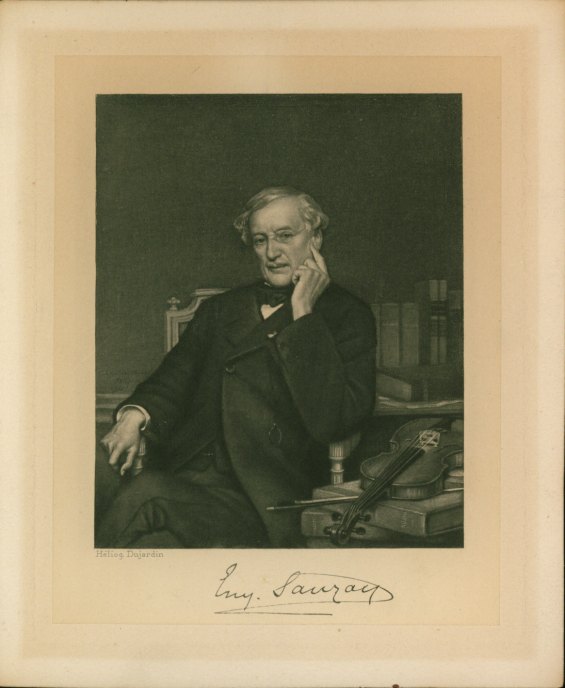 Click Image to Zoom
Enlarge Image
SAUZAY SIGNED PORTRAIT ALSO SIGNED BY FLESCH
Laid down with a total size of 7" h x 6" w. Fine condition.
A handsome heliographic portrait signed by French violinist and composer Eugène Sauzay (1809-1901) shown seated with his violin and bow. He has signed it "Eug Sauzay" beneath the picture. On the verso, his pupil, Carl Flesch has inscribed in pencil, in German, "My teacher in Paris, 1890-92, Carl Flesch".
Sauzay studied with Baillot, whose daughter he married, and became a member of his quartet. In 1840 he formed his own chamber music group with his wife, Louis-Pierre Norblin, Auguste Franchomme and Alexandre Pierre François Boëly. The Hungarian violinist Carl Flesch (1873-1934), well-known soloist and author, was also known as the teacher of many virtuosos including Ginette Neveu and Henryk Szeryng.
GPH-12087
$200