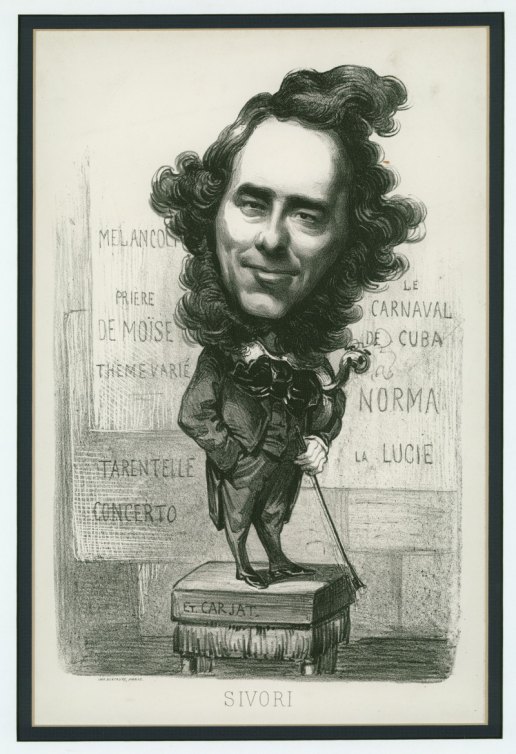 Click Image to Zoom
Enlarge Image
SIVORI - A CARICATURE OF PAGANINI'S ONLY PUPIL
Paris. In a double mat with a total size of c. 20" h x 14.5" w. Overall excellent condition (one miniscule blemish near hair).
A fine and very amusing caricature of the great Italian violinist, shown posing with his violin and bow. The lithograph is by the artist Etienne Carjat (1828-1906), known in particular for his fine caricatures.
Sivori, considered one of the great violin virtuosos of the 19th century, was a student of Paganini's teacher Giacomo Costa and reportedly Paganini's only student. He collaborated with composers of his day, including Franz Liszt and played the first performance of Luigi Cherubini's "Requiem" in E minor. He owned many valuable instruments, including violins by Amati, Stradivari, Bergonzi, Chiocchi, and Jean Baptiste Vuillaume. His favourite was the Vuillaume violin, which he received from Paganini and which was an impeccably close copy of Paganini's famous "Cannone" Guarnerius.
GPH-11356
$400