Enlarge Image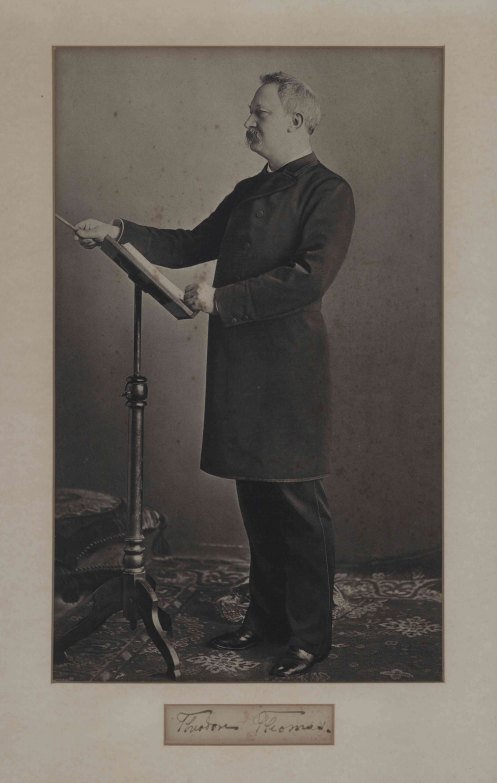 Thomas, Theodore (1835-1905)
Framed Ensemble with Photograph and Signature,
"Theodore Thomas". n/d. Total size in frame: 18" h x 13" w. In good condition. Image and signature both lightly foxed. Frame with some minor scuffs, but an attractive presentation.
A full-portrait photograph of the noted conductor with baton raised at a music stand and his signature matted beneath. The ensemble is simply and handsomely framed.
Theodore Thomas was a German-American conductor and violinist. Although best remembered today as the founder and first director of the Chicago Symphony Orchestra, his long career saw many major accomplishments. In both New York and Chicago, Thomas established and successfully managed various chamber and orchestral concert series, secured and conducted the American premieres of many German works (including several by the Strauss family), and promoted Wagner's music to ensure its early popularization in America.
PHO-15287
$150