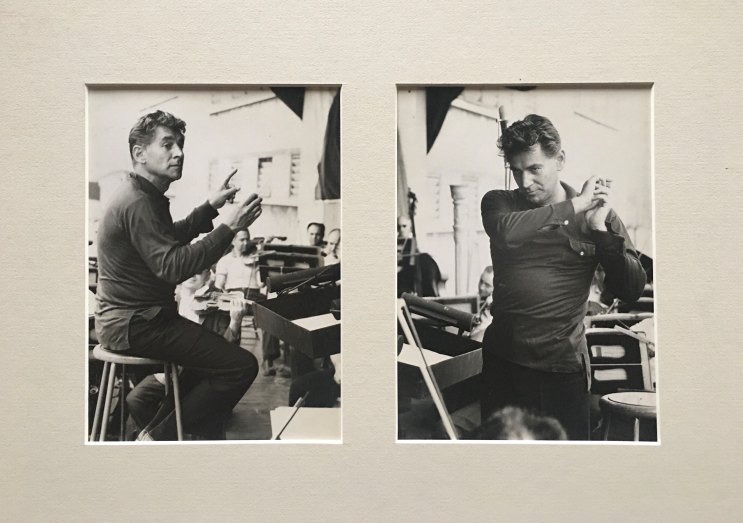 Click Image to Zoom
Enlarge Image
Bernstein, Leonard (1918-1990)
Matted Original Fehl Photographs of Bernstein Conducting
1959. Unsigned. Each photograph measures 7" h x 5" w. Total size in mat is 12.5" h x 16+" w. Excellent condition.
Two early original Fred Fehl photographs of the young Leonard Bernstein shown rehearsing the New York Philharmonic in 1959 at Lewisohn Stadium, together with an additional Fehl photograph in a sleeve on the verso, showing Bernstein conducting the orchestra at the same rehearsal.
Fred Fehl (1906-1995), an American photographer of Viennese birth, was one of the earliest practitioners of performance photography. His subjects included Broadway, dance, opera and music and, as official photographer for American Ballet Theater, he photographed all the most famous ballet dancers of the day.
PHO-14598
$500