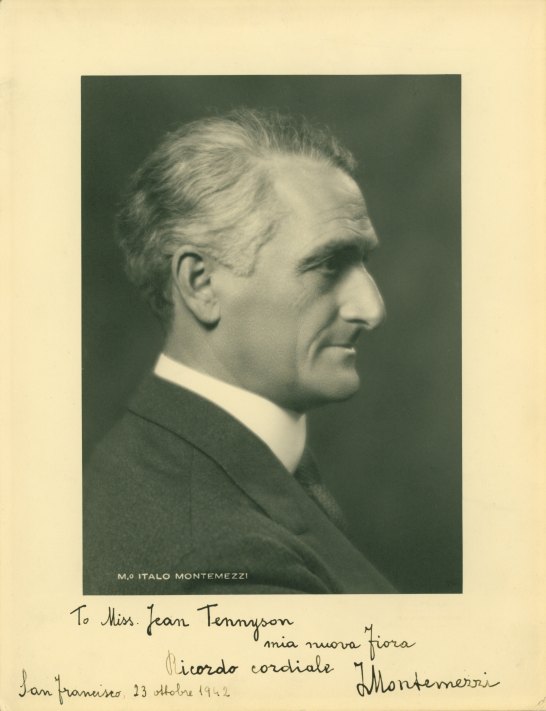 Click Image to Zoom
Enlarge Image
Montemezzi, Italo (1875-1952)
Photograph Signed
"I. Montemezzi". To "Miss Jean Tennyson". San Francisco, Oct. 23, 1942. 11.75" h x 9" w. Fine.
On very thick cardstock, the composer of L'amore dei tre re has signed and dated a striking profile portrait photograph to the soprano Jean Tennyson, inscribing it mia nuova fiora, ricordo cordiale.
Soprano and arts patron Jean Tennyson sang at La Scala, the Chicago Civic Opera, and the San Francisco Opera Company. After World War II she founded the Artists Veterans Hospital Programs, which presented concerts at veterans' hospitals.
PHO-14382
$350