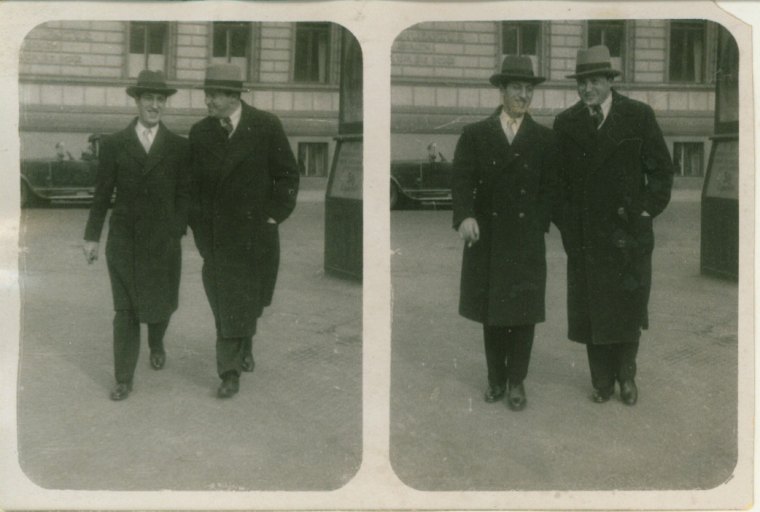 Enlarge Image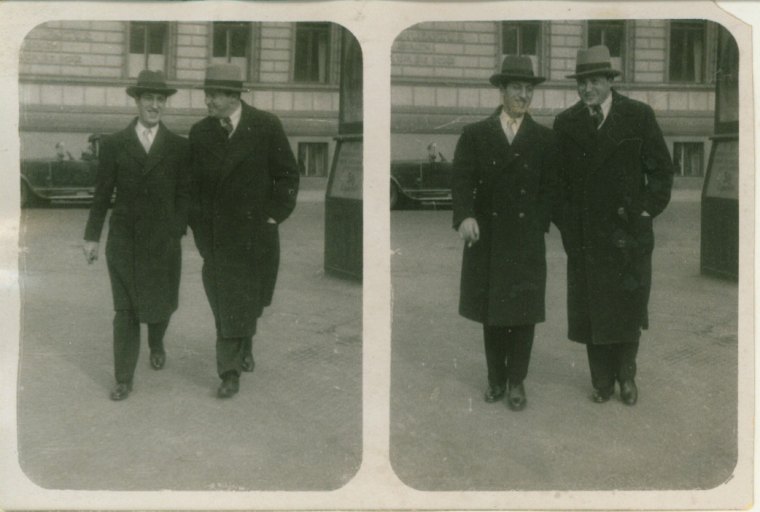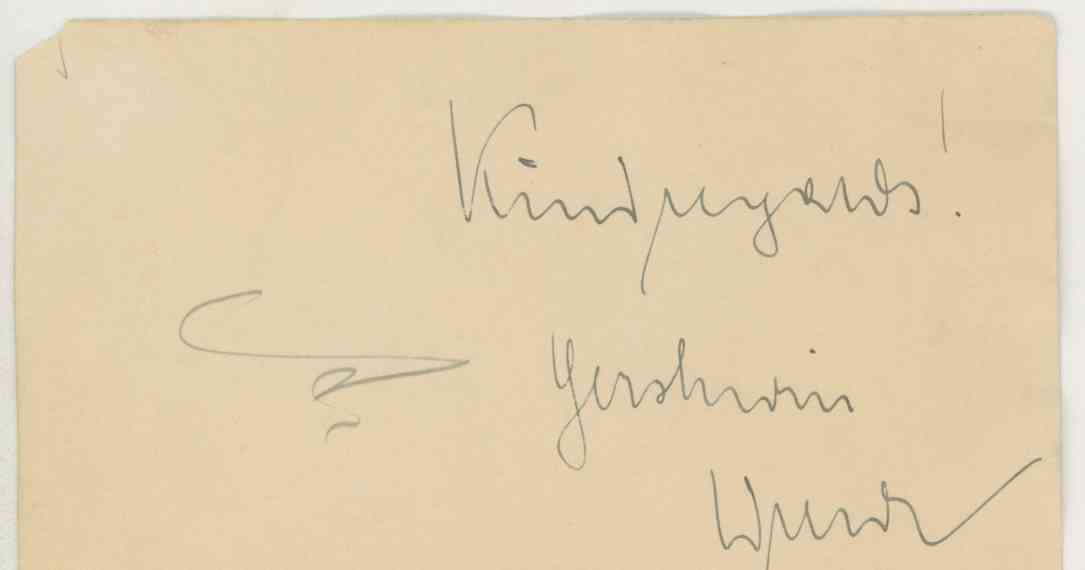 Gershwin, George (1898-1937)
Two snapshots with William Wyler.
3.5" h x 5" w. In excellent condition save a small chip at top right corner.
Two original black-and-white candid photos, printed on the same sheet, of Gershwin and Wyler as they walk in good spirits on a city street. A note in an unknown hand on the verso reads:
Kind regards! Gershwin - Wyler
.
William Wyler (1902-1981) was a German-born American film director and longtime friend of the Gershwins. Wyler, together with director-actor John Huston, formed the Committee for the First Amendment, which met at least once at the Gershwin house. The Committee was a response to the first systematic Hollywood blacklist instituted on November 25, 1947 and ten writers and directors having been cited for contempt of Congress for refusing to testify before the House Un-American Activities Committee.
William Wyler's works included such famed films as Ben-Hur, The Best Years of Our Lives, and Mrs. Miniver, all of which earned Academy Awards for Best Director and Best Picture and made Wyler the only director of three Best Picture winners.
PHO-12642
$150