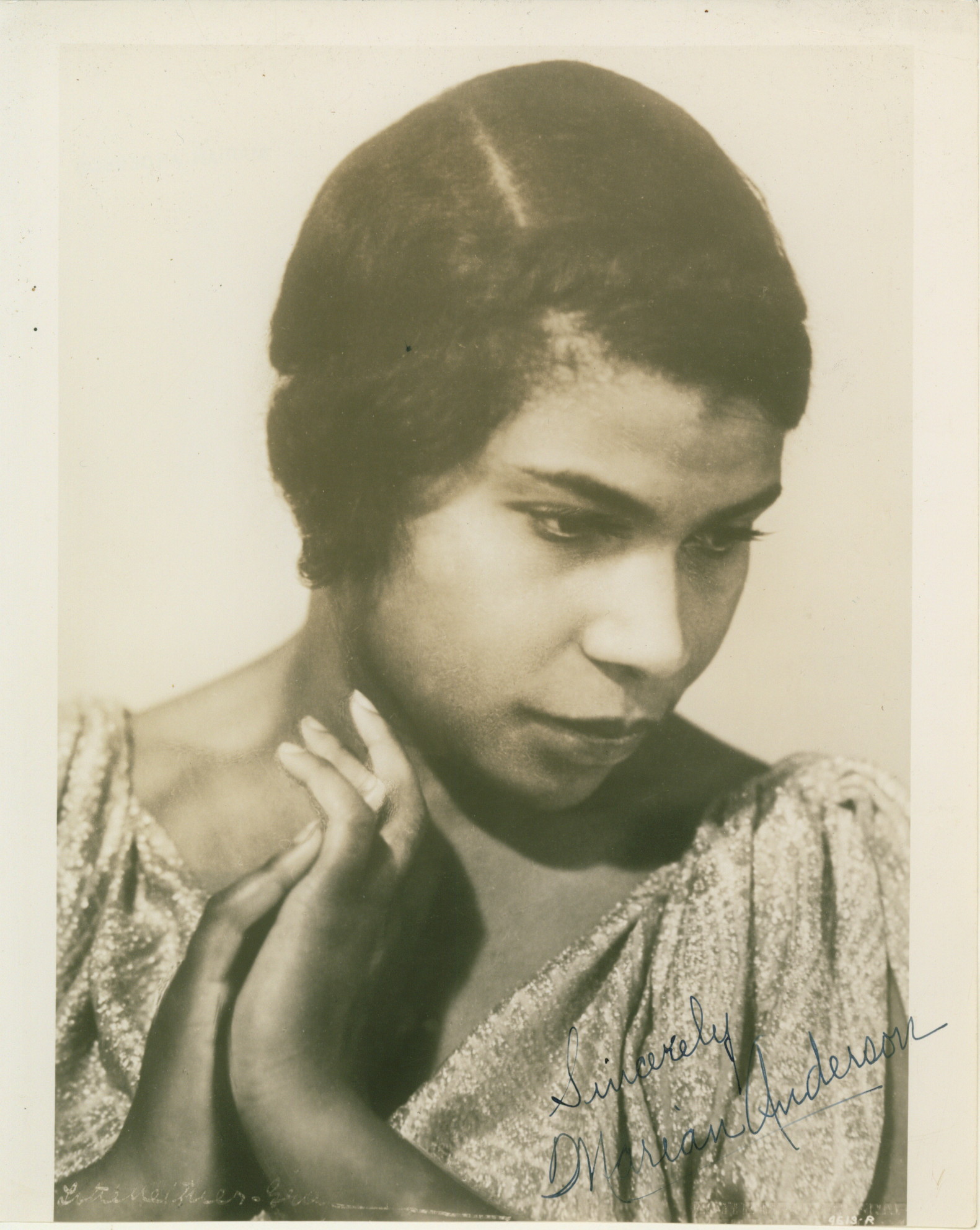 Click Image to Zoom
Enlarge Image
Anderson, Marian (1897 [1902?]-1993)
Photograph Signed
"Marian Anderson". 10" h x 8" w. Excellent condition.
An early and lovely sepia-toned photograph of Marian Anderson, the pre-eminent American contralto. A scarce image with a nice clear signature.
In 1939, the Daughters of the American Revolution infamously refused Anderson permission to sing at Constitution Hall; First Lady Eleanor Roosevelt subsequently arranged for the singer to perform at an open-air concert on the steps of the Lincoln Memorial in Washington, D.C. on Easter Sunday later that year. Anderson was also the first black person to sing at the Metropolitan Opera in New York.
PHO-12533
$250