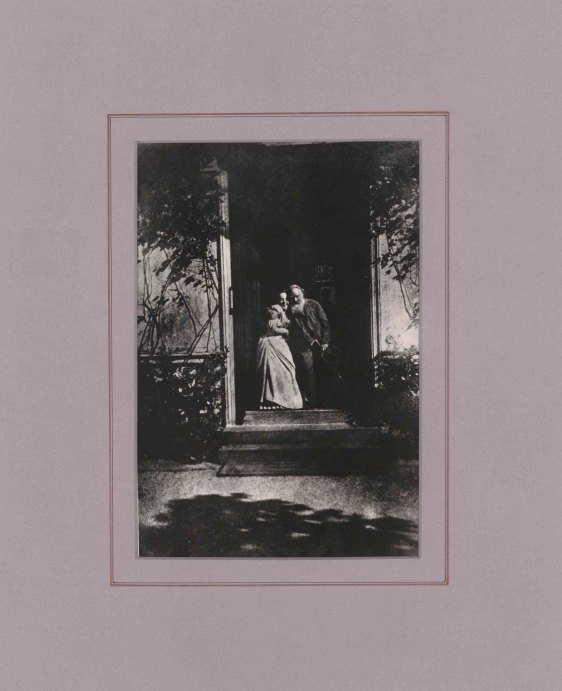 Enlarge Image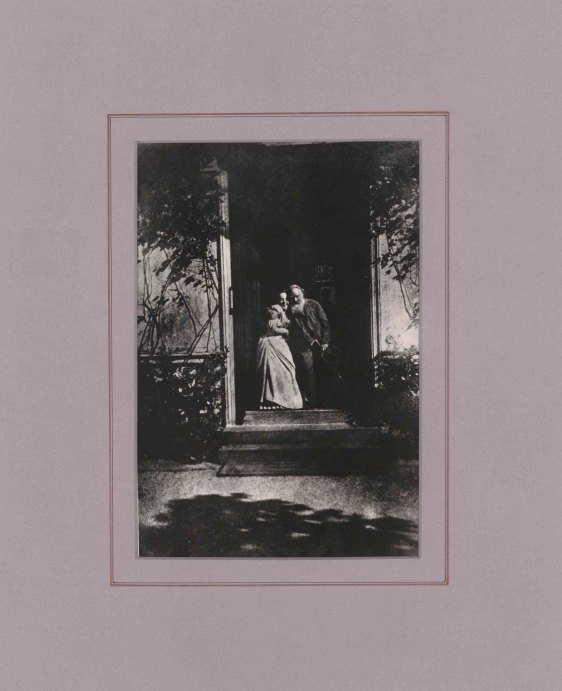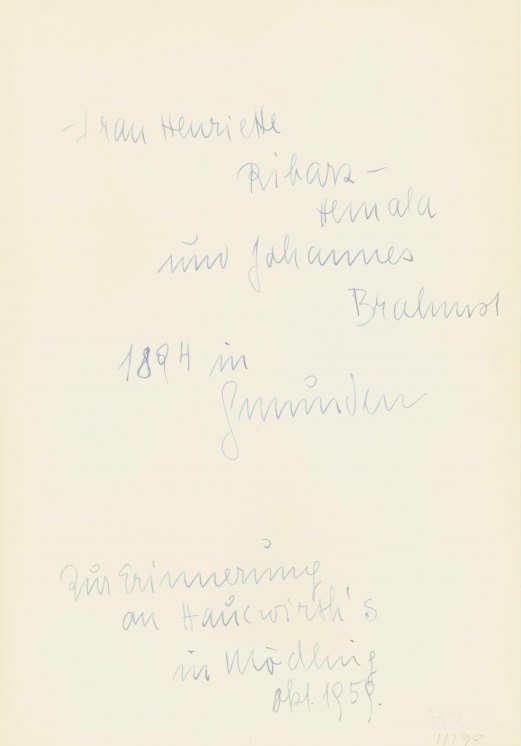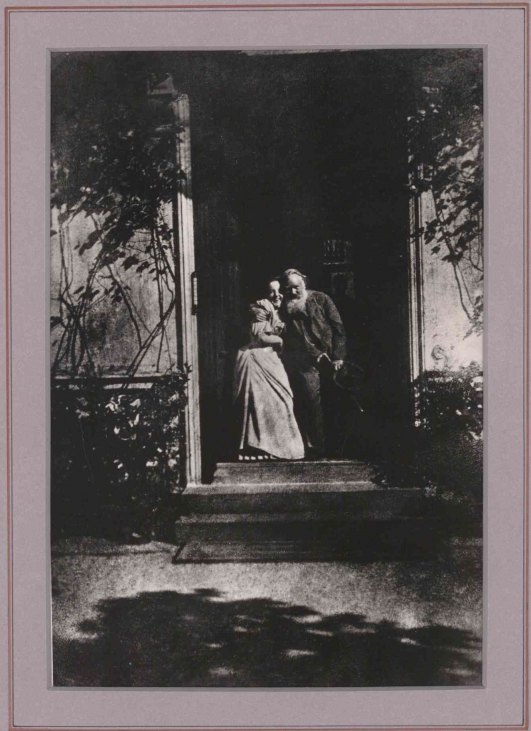 BRAHMS - ORIGINAL PHOTOGRAPH
Brahms, Johannes (1833-1897)
Gemünden, 1894. Photograph size: 10" h x 8" w. Total size in mat: 14" h x 11.5" w. Fine.
In this original photograph, Brahms stands in the doorway of the Gemünden summer residence of Viennese businessman Victor Miller zu Aichholz, warmly hugging the young pianist Henriette "Henny" Hemal, who was a pupil of Julius Epstein. In addition to her friendships with her former teacher and with Brahms, Henriette was friends with many musicians of the period, including Hanslick, Heuberger and Joseph Joachim, with whom she performed Brahms's Sonata in A Major, Op. 100.
This photograph was formerly in the collection of the Polish soprano Marya Freund, who identified it on the back and dated it as 1894.
PHO-11198
$450