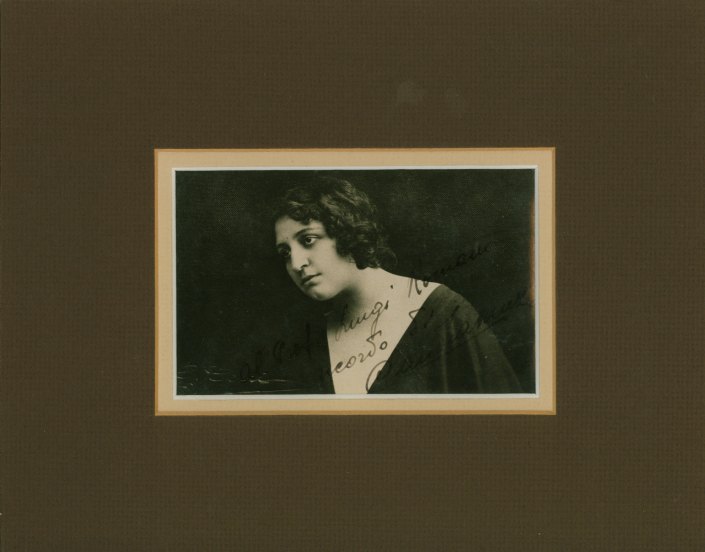 Click Image to Zoom
Enlarge Image
Muzio, Claudia (1889-1936)
Photograph Signed
"Claudia Muzio". Inscribed "al ricordo" to "Prof. Luigi Romano". Total size in mat: 8" h x 10" w. Fine condition.
An arresting, typically intense photo of the young Claudia Muzio, handsomely double-matted in brown and beige.
One of the 20th-century's most mesmerizing operatic figures - still adored by fans who never heard her live - the soprano Claudia Muzio made her Metropolitan Opera (where her father had been a stage manager) debut in 1916 as Tosca and was a star with the company for the next six seasons, having a remarkable impact even after the arrival of Rosa Ponselle.
PHO-07944
$400