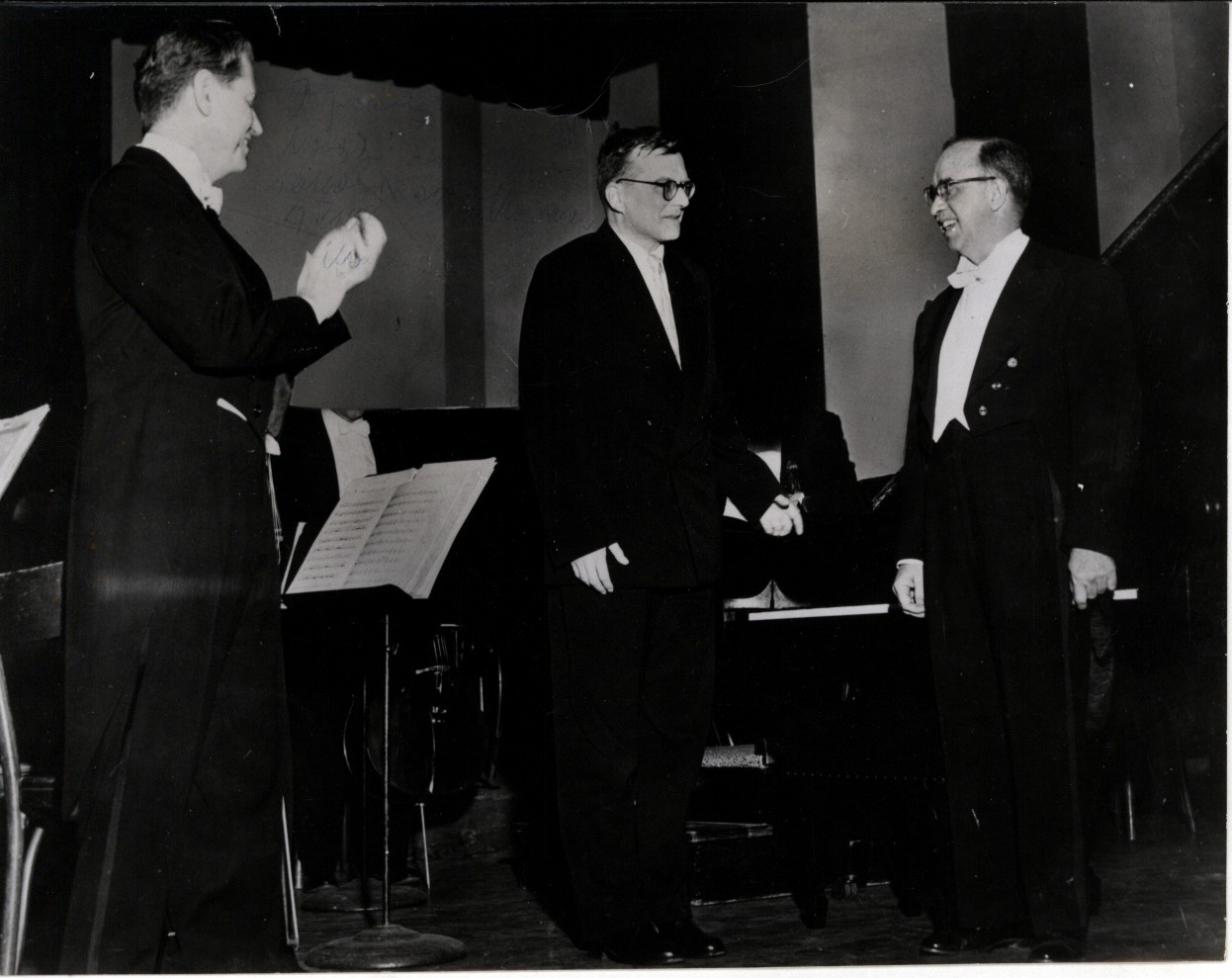 Click Image to Zoom
Enlarge Image
Shostakovich, Dmitri (1906-1975)
Photograph Signed
"D Shostakovich". November, 1962. 6.5" h x 8" w. Very good condition.
A black-and-white photograph of Shostakovich, the pianist Eugene List, and the conductor Robert Whitney following a performance of the composer's Piano Concerto No. 1, op. 35, in Louisville, Kentucky. Shostakovich has signed the image in the upper left in a faint ballpoint; his inscription is most easily viewed when held at an angle.
The photograph is from the collection of Eugene List. List gave the United States premiere of Shostakovich's Piano Concerto No. 1 in 1934 under Leopold Stokowski; he was only 16 years old at the time.
PHO-07759
$650