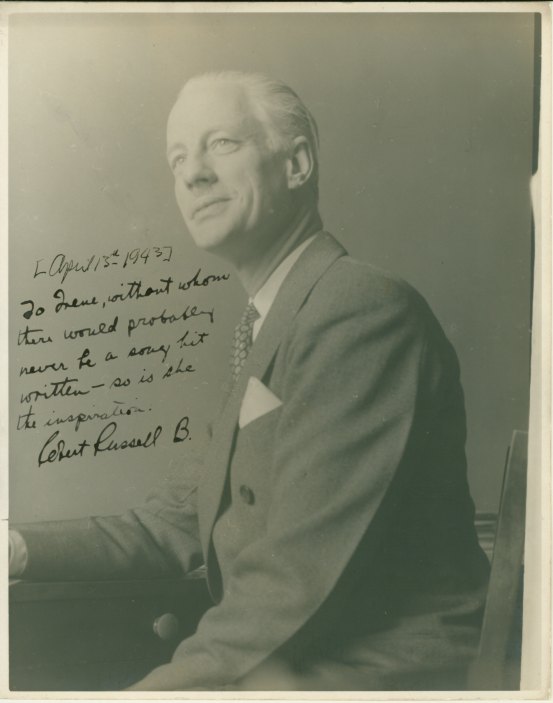 Click Image to Zoom
Enlarge Image
Bennett, Robert Russell (1894-1981)
Photograph Signed
"Robert Russell B.". April 13, 1943. 10" h x 8" w. In very good condition. Together with "Goodnight Irene' sheet music.
The eminent American composer and arranger inscribes a lovely photo of himself:
To Irene, without whom there would probably never be a song hit written - so she is the inspiration.
The recipient was Irene Gallagher, amanuensis of the publisher Max Dreyfus and alleged muse for Lead Belly's famous 1933 song "Goodnight Irene". She appears on the cover of the sheet music, a copy of which is included.
Although a respected composer in his own right, Bennett was best known for his orchestrations of many beloved Broadway and Hollywood musicals by Irving Berlin, George Gershwin, Jerome Kern, Cole Porter, and Richard Rodgers, among others. In 1957 and 2008, Bennett received Tony Awards recognizing his orchestrations for Broadway shows.
PHO-00622
$300