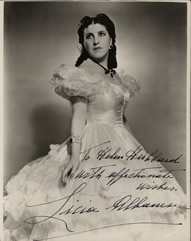 Enlarge Image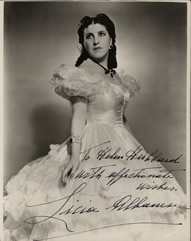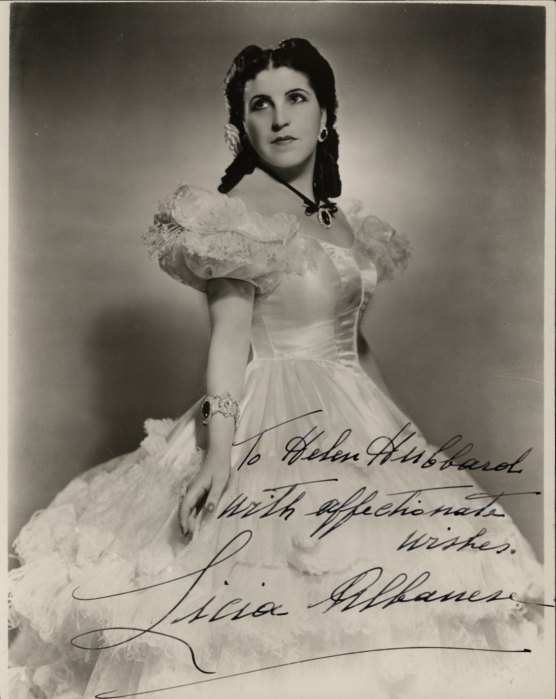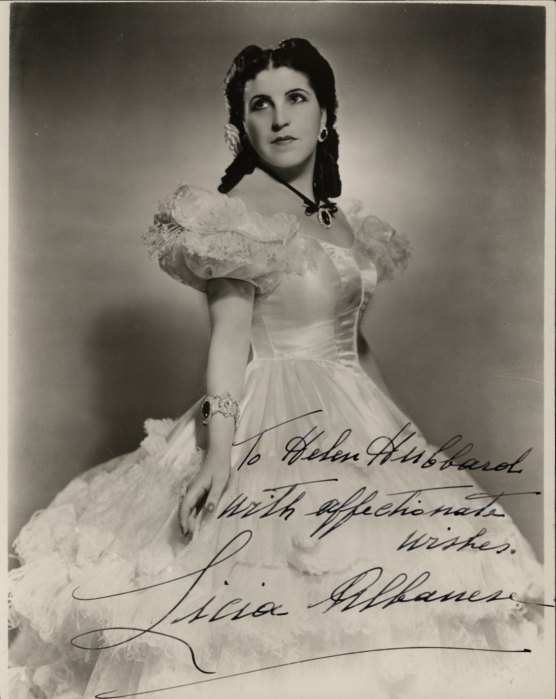 Albanese, Licia (1909-2014)
Photograph As Violetta
Signed "Licia Albanese". Inscribed to "Helen Hubbard". Total measurement of 9.50" h x 7.50" w. Fine condition except for slight rippling.
A character portrait of Italian-born soprano Licia Albanese as Violetta in Verdi's La traviata, signed "To Helen Hubbard / with affectionate wishes".
Licia Albanese made her Metropolitan Opera debut in 1938 in the title role of Puccini's Madama Butterfly - a role for which she is fondly remembered - but her greatest triumph there came four years later, when she sang Violetta for the first time. The New York Times hailed her performance for being "sincere and artistic, simple and direct … to be praised for its restraint and its avoidance of the slightest hint of bathos." Violetta became a definitive role for Albanese, and she sang it often at the Met over the next 20 years. Arturo Toscanini was especially fond of Albanese and selected her to sing Violetta in his only recording of the opera.
PHO-00285
$85