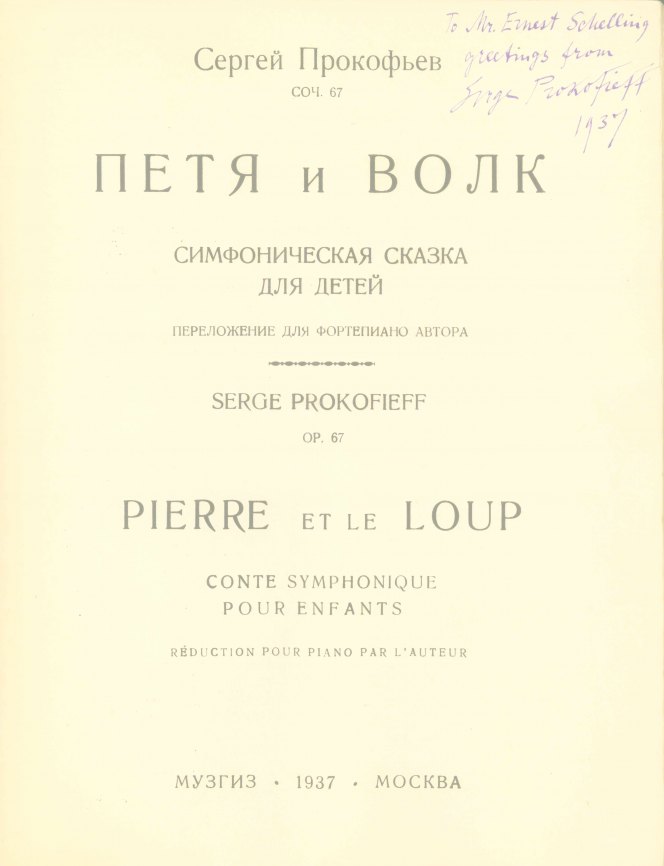 Enlarge Image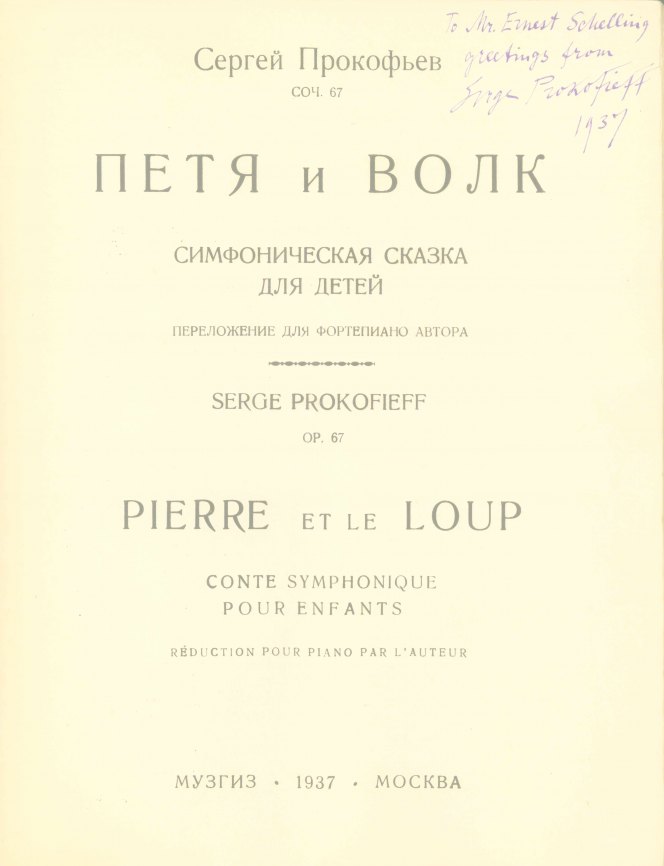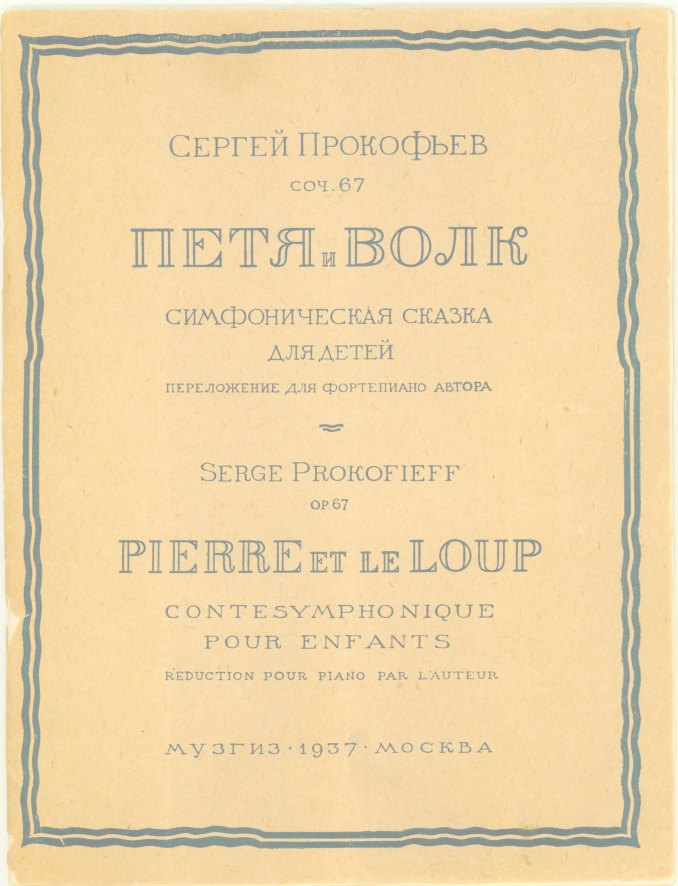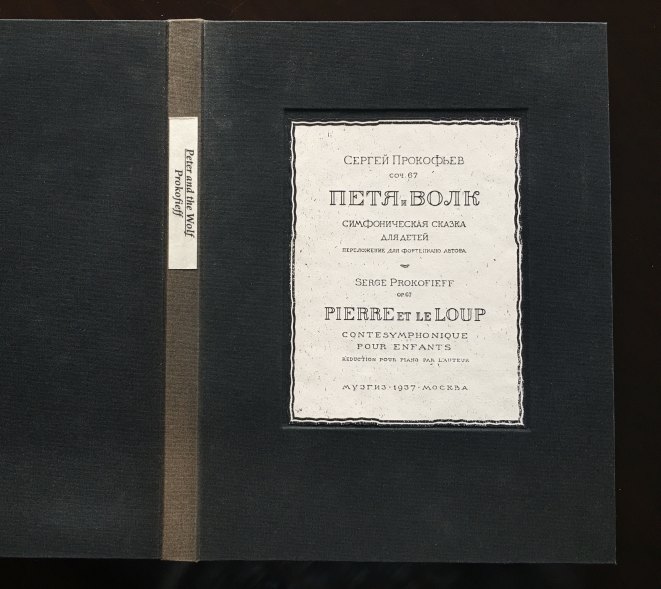 Prokofiev, Sergei (1892-1953)
Peter And The Wolf. [Piano Reduction By Prokofiev].
State Music Publishers: Moscow, 1937. Pl.n M. 15277 r.

First Edition

; title in Russian and French on the cover. Quarto. Cover and score a bit rumpled. Spine and back cover edges slightly chipped. In black linen box with facsimile of title page on cover.
An autographed first edition of Prokofiev's most beloved and enduring work.
Inscribed, signed, and dated by Prokofiev at the time of the publication on the title page to the American pianist, composer, and conductor Ernst Schelling: To Mr. Ernest Schelling | greetings from | Serge Prokofieff | 1937. This first-edition score is an arrangement for piano by Prokofiev himself; the full orchestral score did not appear until 1940.
Prokofiev wrote Peter and the Wolf in 1936, shortly after settling his family in Moscow following many years of touring the United States and Europe. The narrated fairytale symphony, which introduces the instruments of the orchestra by pairing them with charaters in the story, answered the Soviet government's call for quality, didactic music for children. Despite a lackluster premiere at the Moscow Conservatory (owing to an inexperienced narrator), Peter and the Wolf became Prokofiev's most popular work and remains a favorite with children and adults today.
Ernest Schelling (1876-1939) was a noted pianist and Paderewski's only pupil. He inaugurated the Young People's Concerts of the New York Philharmonic in 1924 and continued as conductor of them until his death in 1939.
SSC-05805
$5,000