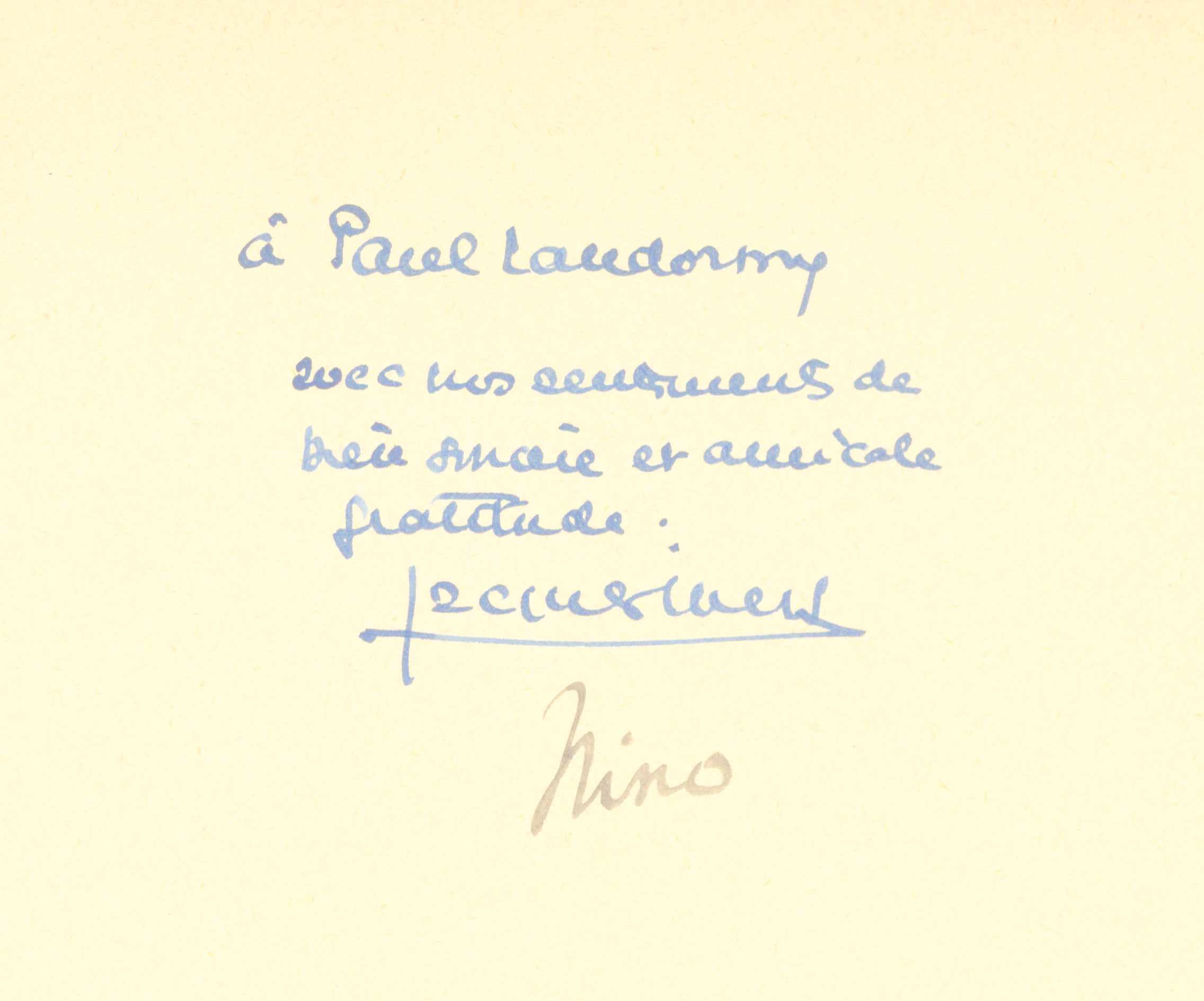 Enlarge Image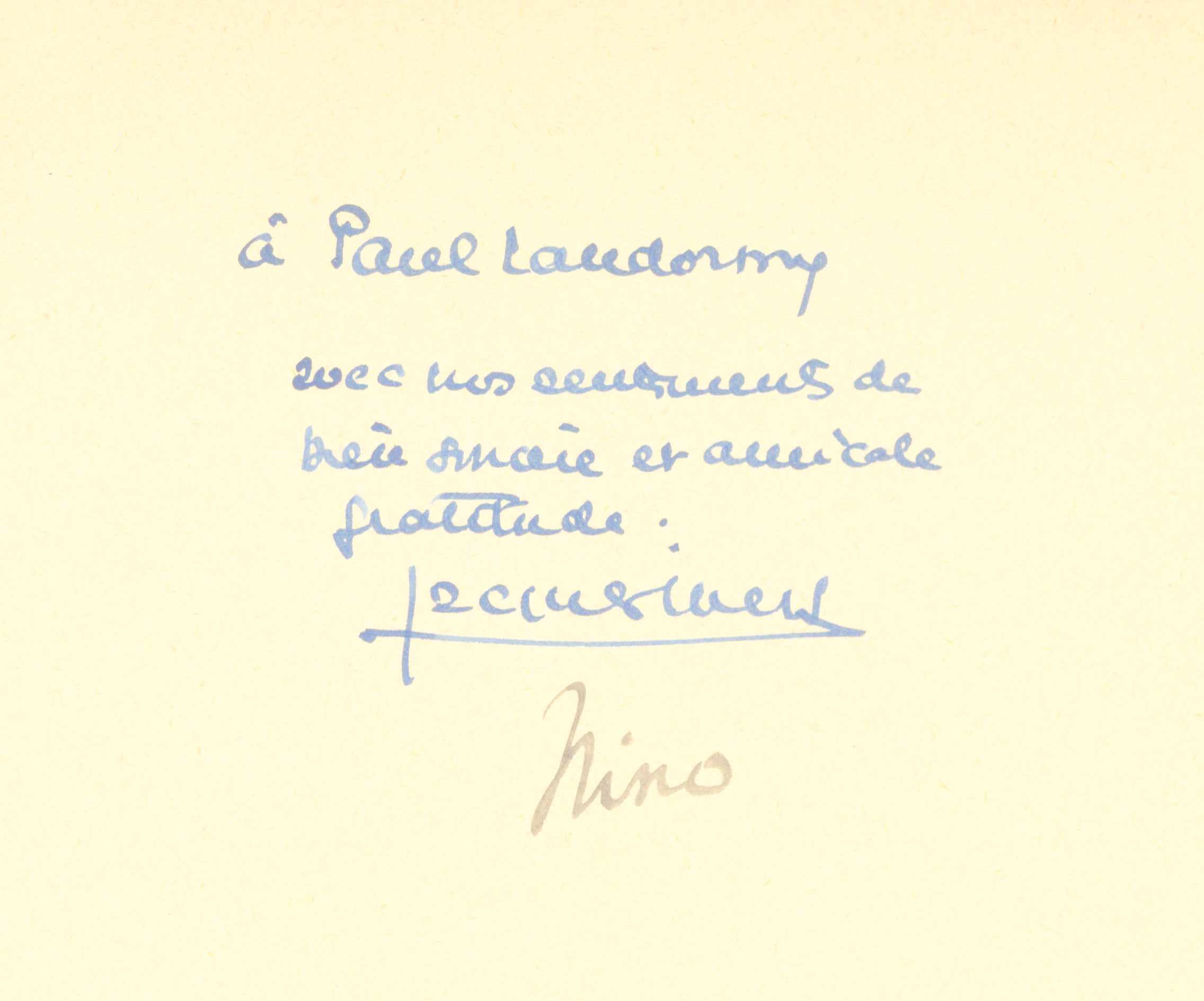 Ibert, Jacques (1890-1962)
Persée Et Andromède Ou Le Plus Herueux Des Trois: Opéra De Nino.
Durand & Cie: Paris, 1929. Pl.n D. & F. 11,566.

First Edition

. 80 pp. In excellent condition.
A piano-vocal score signed and inscribed by Ibert on a front end paper to the French composer and musicologist Paul Landormy. The librettist, Nino (a pseudonym for Michel Veber, son of the French painter Jean Verber and Ibert's brother-in-law), has signed beneath the inscription.
Persée et Andromède was Ibert's first opera. He composed the work in 1921, but it did not premiere until 1929, in Paris. It would not be Ibert's last collaboration with his brother-in-law, either: Nino also provided the text for Ibert's second opera, Angélique (1926), and for a pair of choruses he composed in 1936.
SSC-05709
$125