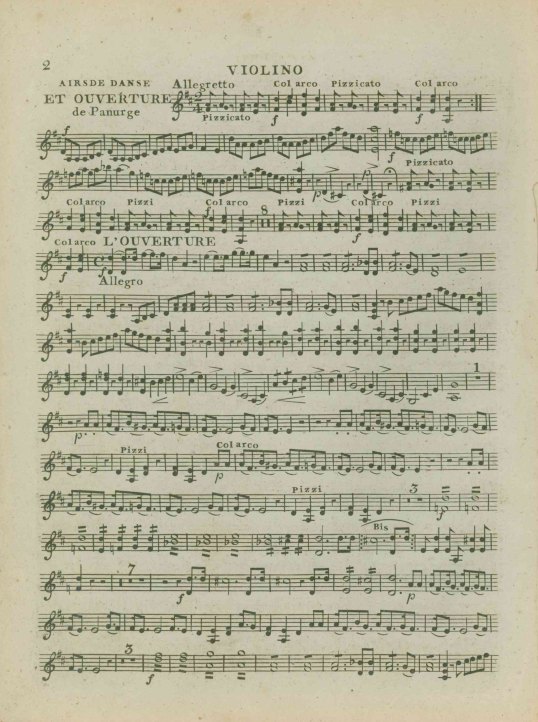 Click Image to Zoom
Enlarge Image
Grétry, André Ernest Modeste (1741-1813)
Airs de Danse et Ouverture de Panurge. [Second violin part].
No publishing information given, possibly 1785. Engraved. Quarto. 2 pp. In very good condition with just a couple minor spots.
The second violin part to excerpts from Grétry's successful opera Panurge (1785). A clean and pretty example of eighteenth-century music printing with deep impressions.
MUS-15566
$10