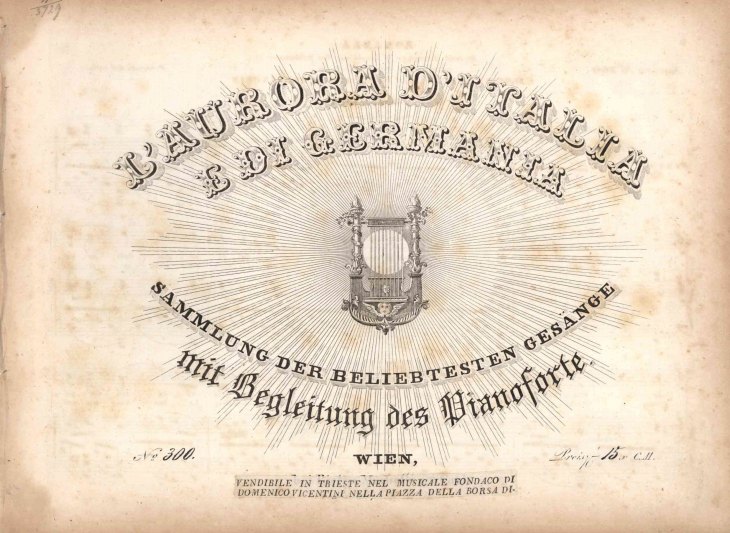 Click Image to Zoom
Enlarge Image
OPERA - NINETEENTH-CENTURY ARRANGEMENTS
L'Aurora D'Italia E Di Germania. Sammlung Der Beliebtesten Gesänge Mit Begleitung Des Pianoforte. Nos. 282 + 300.
[Pietro Mechetti]: Wien, 1830s. Engraved. Oblong quarto. Disbound. Italian dealer labels pasted down on all title pages, concealing the original publisher information. Light foxing/spotting, but in good condition on the whole.
Two operatic numbers arranged for voice and piano with text underlay in Italian and German:
Donizetti: "Quando verra sul colle." Pl.n. P. M. No. 3503. 6 pp.
Benoni: "Dammi il sopore." Pl.n. P. M. No. 3775. 3 pp.
Bound together with "Quando verra sul colle" is a third arrangement:
Donizetti: "Per non istare in ozio." Pl.n. K 15818. 6 pp. Engraved. From a publisher in Milan (other publishing information obscured by dealer label). In good condition.
MUS-15265
$20