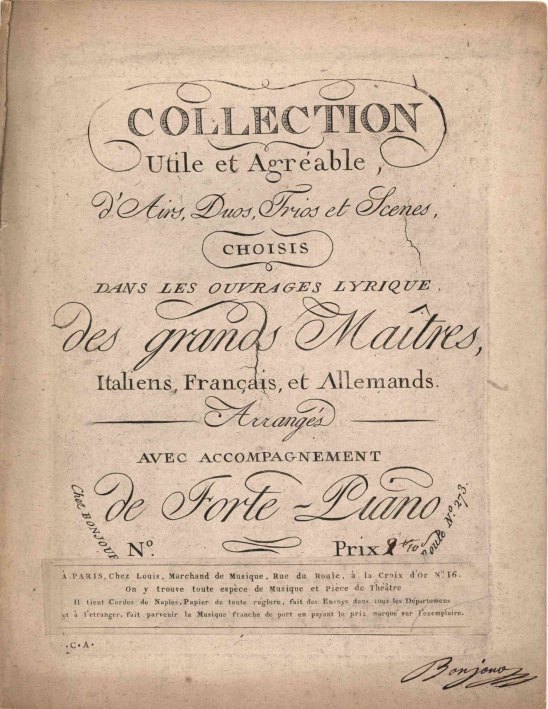 Enlarge Image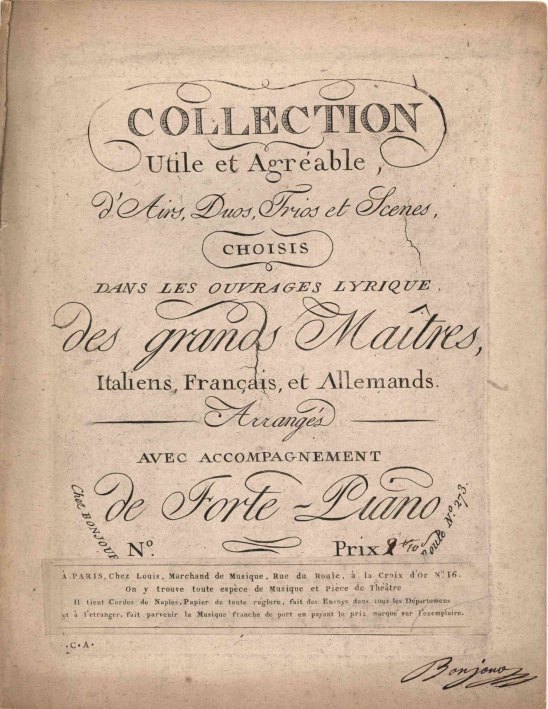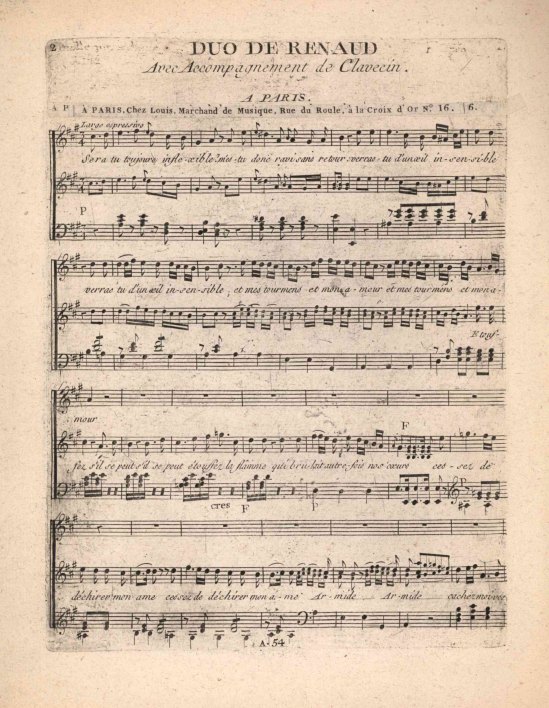 Sacchini, Antonio (1730-1786)
Collection Utile Et Agréable, D'Airs, Duos, Trios Et Scenes, Choisis Dans Les Ouvrages Lyrique, Des Grands Maîtres, Italiens, Français, Et Allemands. Arrangés Avec Accmpagnement De Forte-Piano. Duo De Renaud.
Chez Bonjour: Paris, [c. 1799, as per WorldCat]. Pl.n A. 54. Engraved. Quarto. 5 pp. Signed "Bounjour" by the original publisher on the title page. Disbound. A crisp copy. Title page detaching and with new publishing information pasted down atop printed original.
This arrangement of "Sera tu toujours inflexible?" from Sacchini's 1783 tragédie lyrique Renaud is printed in a compact, rather delicate notation. Curiously, the annotations for forte and piano throughout are printed as capitals (F and P) rather than in the usual lowercase form.
Antonio Sacchini was one of the leading opera seria composers of the late eighteenth century. Renaud was the first opera he wrote for the Paris Opéra; its negative reception marked the first of several failures at that institution before Sacchini's death three years later.
MUS-15222
$20