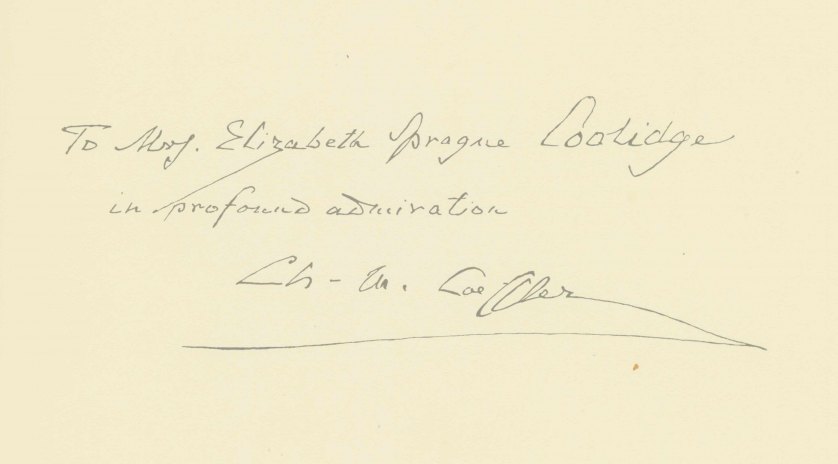 Enlarge Image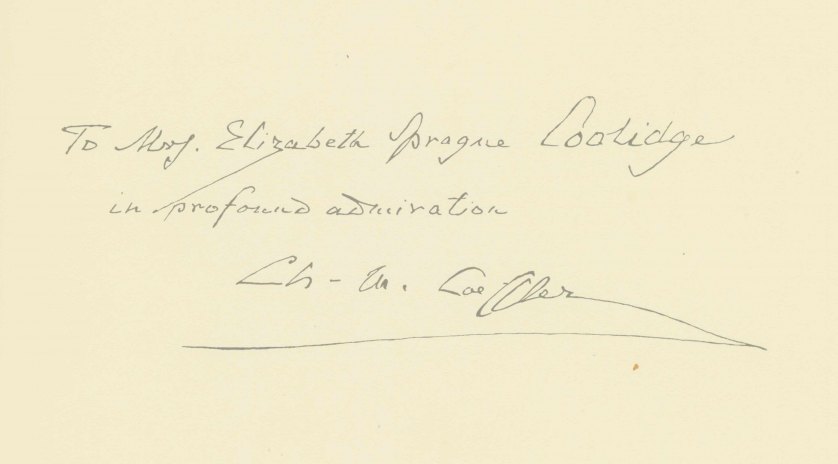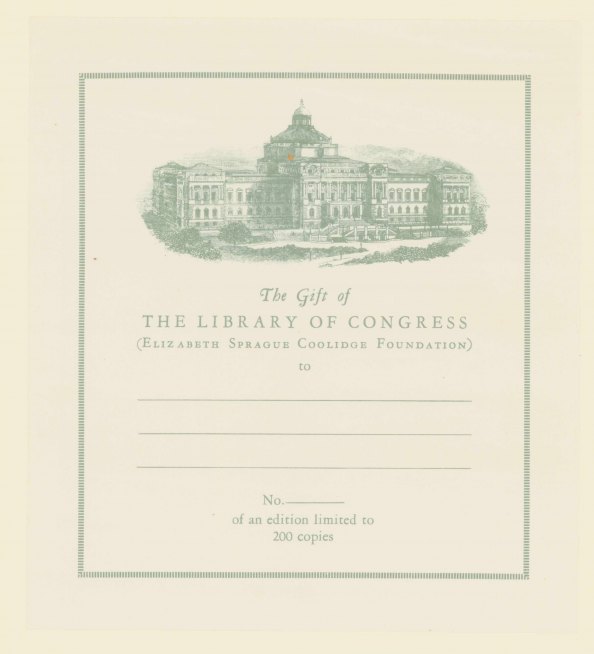 Loeffler, Charles (1861-1935) and Gino Perera
Canticum Fratris Solis, Set for Voice and Chamber Orchestra to the hymn by St. Francis of Assisi in a modern Italian version by Gino Perera.
Inscribed and signed by Loeffler. Library of Congress, Elizabeth Sprague Coolidge Foundation: Washington, D.C, 1925.

first edition

. Large quarto. 95 pp. Bookplate of the Library of Congress indicates this is a limited edition of 200. Half bound buckram with tan paper boards. Cracked at spine and covers a little dusty; otherwise in excellent condition.
This limited-edition copy is inscribed to Elizabeth Sprague Coolidge by the composer:
To Mrs. Elizabeth Sprague Coolidge | in profound admiration | Ch. M. Loeffler
.
American pianist and arts patron Elizabeth Sprague Coolidge devoted much of her substantial inheritance to the performance and composition of chamber music, partnering with the Library of Congress on several projects including the Elizabeth Sprague Coolidge Foundation, which oversaw the construction of the Coolidge Auditorium at the library's main Jefferson Building and commissioned works from eminent composers. This piece for soprano and orchestra was the first on the program of the inaugural concert at the auditorium.
MUS-15025
$200