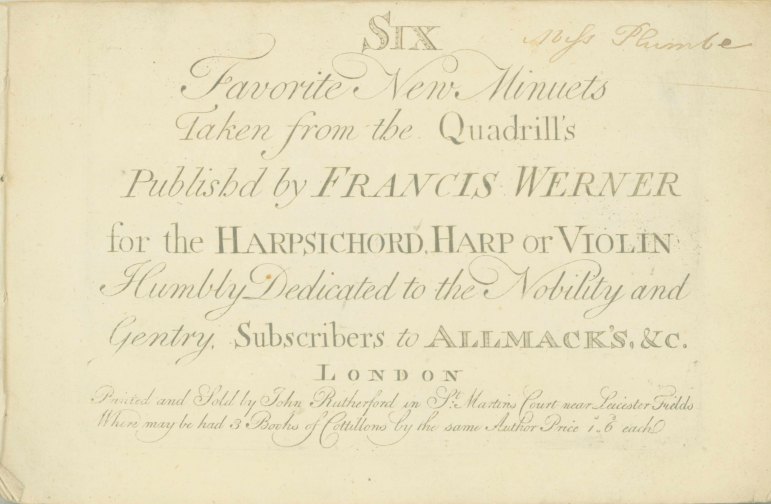 Enlarge Image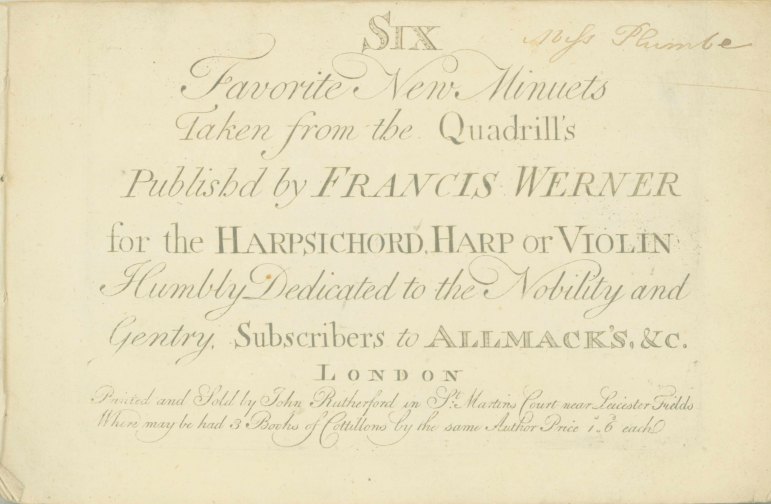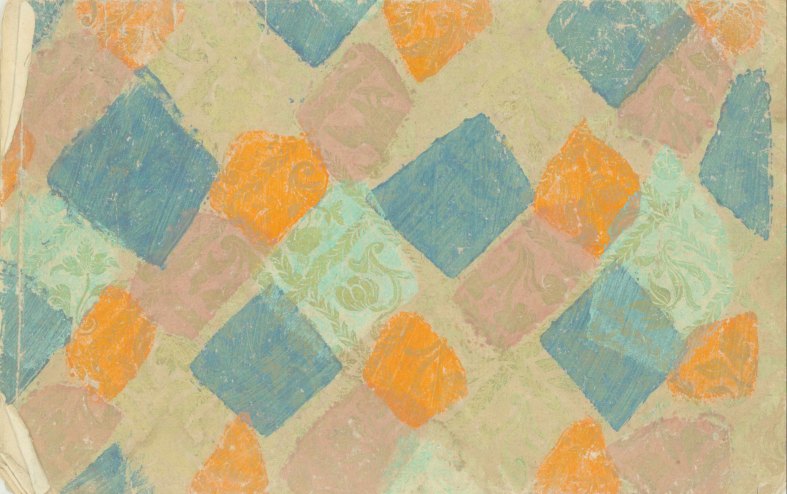 Werner, Francis
Six Favorite New Minuets Taken From The Quadrill's, For The Harpsichord, Harp Or Violin.
John Rutherford: London, [c. 1780]. Oblong octavo. Contemporary decorative paper wraps. A clean copy in very good condition. Slight wear to corners and signature of former owner on title page.
Although very little is known about Francis Werner, this publication is representative of his extant work: throughout the 1770s and 1780s he published several sets of dance tunes, including quadrilles, minuets, and cotillions, for harpsichord, harp, and violin. He also seems to have achieved popularity as a dancing master, teaching members of the lower classes the difficult steps of foreign dances that were more typically danced by the nobility.
Published in or around 1780, as per WorldCat (but not published earlier than 1771 or later than 1784, based on publisher's address.)
MUS-14981
$250