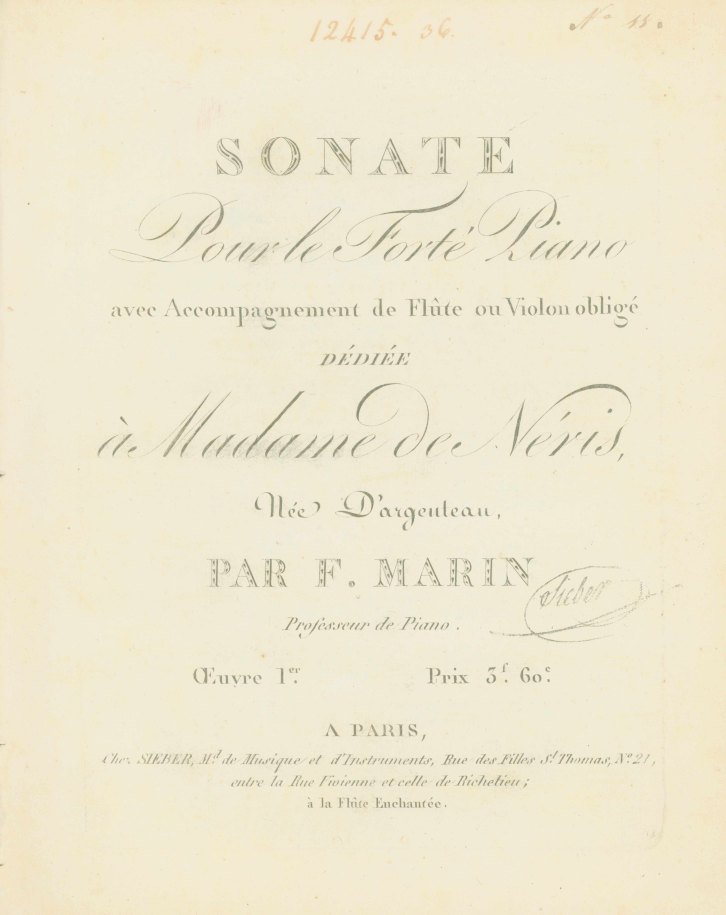 Enlarge Image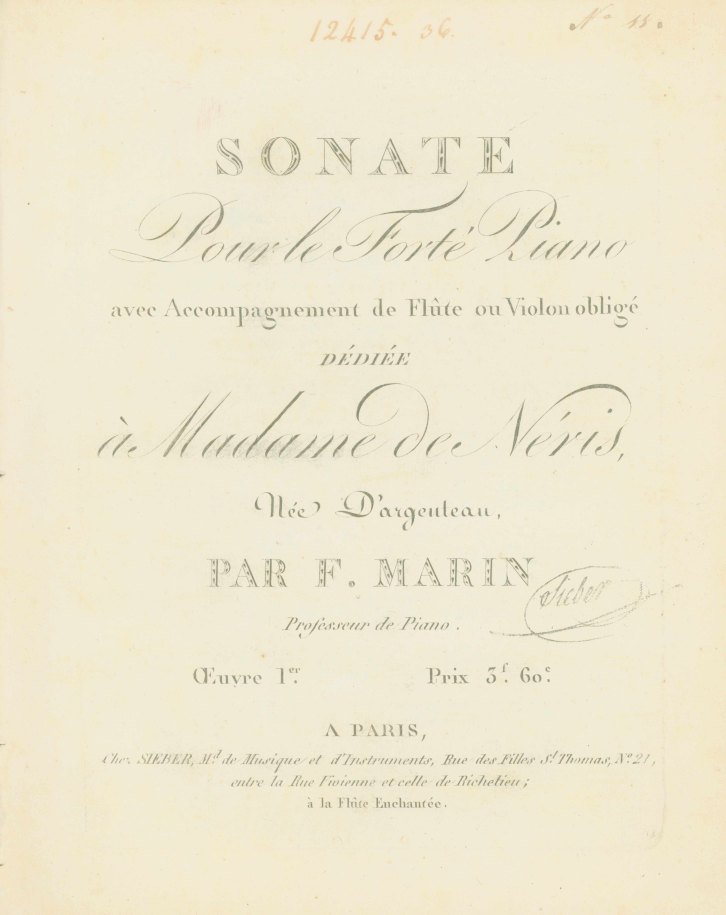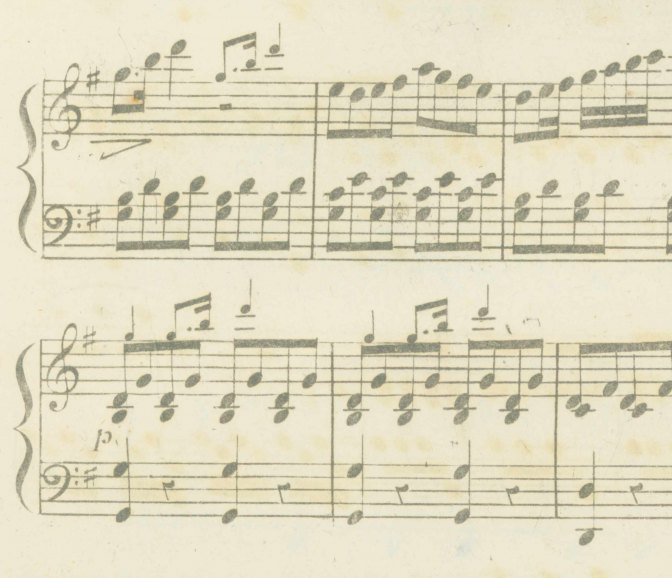 Marin, Marie-Martin Marcel, Vicomte de
Sonate Pour Le Forté Piano Ave Accompagnement De Flûte Ou Violon Obligé. Op. 1.
Paris, [c. 1821]. Pl.n 462. Engraved. Quarto. 14 pp. Disbound. A nice copy; clean and crisp. Dealer stamp on title page.
Marie-Martin Marcel, Vicomte de Marin, was a French harpist and composer of Italian descent. Contemporaries noted his masterful improvisations and ability to reinterpret Bach's keyboard fugues on the harp. Marin split his career between France and England, performing and composing in both countries; in London, he found a friend and supporter in Muzio Clementi.
Published in or about 1821, based on plate number and publisher's address. Unclear if there was ever a separate obbligato part published. There are small notes in the keyboard part, sometimes labeled "Vln," that seem to indicate what the violin or flute should do (see image).
MUS-14978
$25