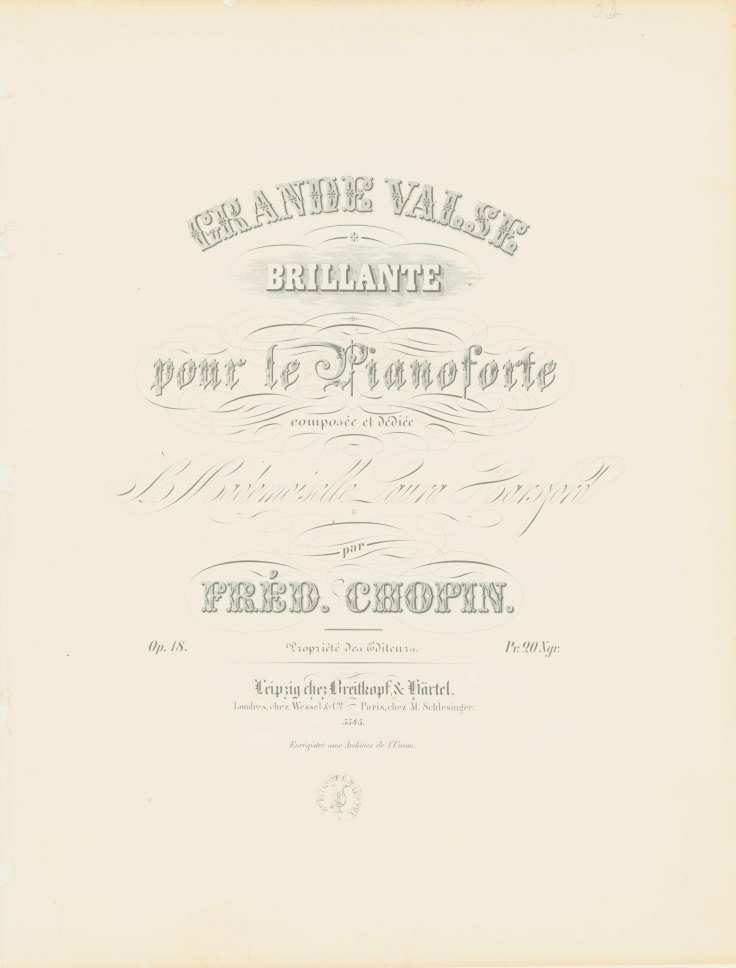 Enlarge Image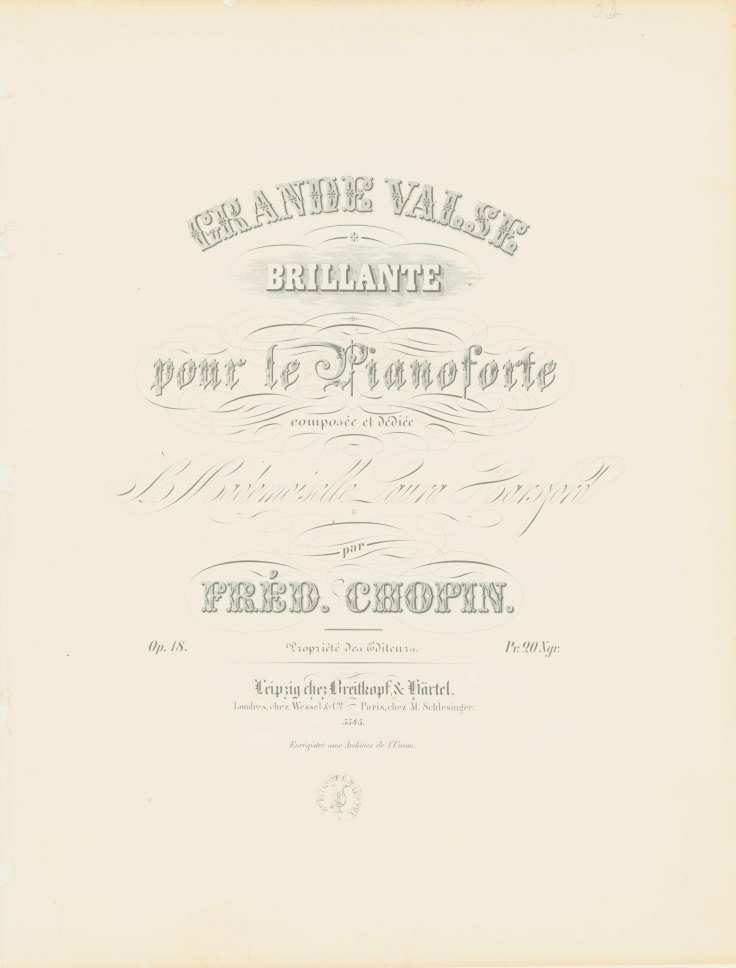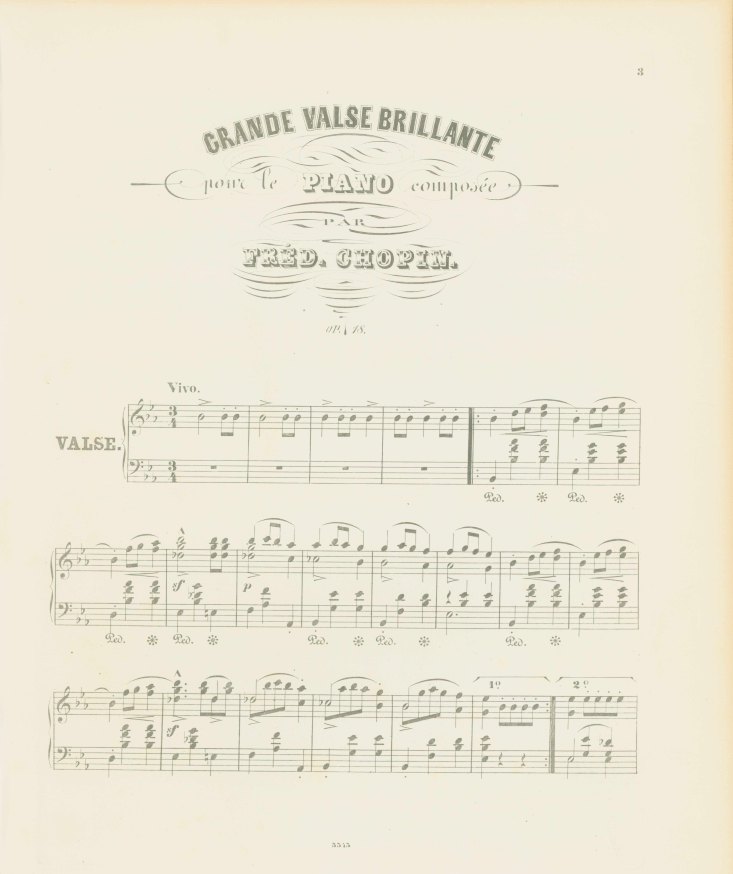 Chopin, Fréderic (1810-1849)
Grand Valse Brillante Pour Le Piano. Op. 18.
Breitkopf und Härtel: Leipzig, [1834]. Pl.n 5545. Probable

First Edition

, later issue. Title page lithographed; music engraved. Quarto. Disbound. Title page detached and a little chipped at edges. Otherwise clean and in very good condition.
As per Platzman's catalogue, there were three first editions of Op. 18 issued in 1834, one each in Germany, France, and England. This is the German.
MUS-14941
$200