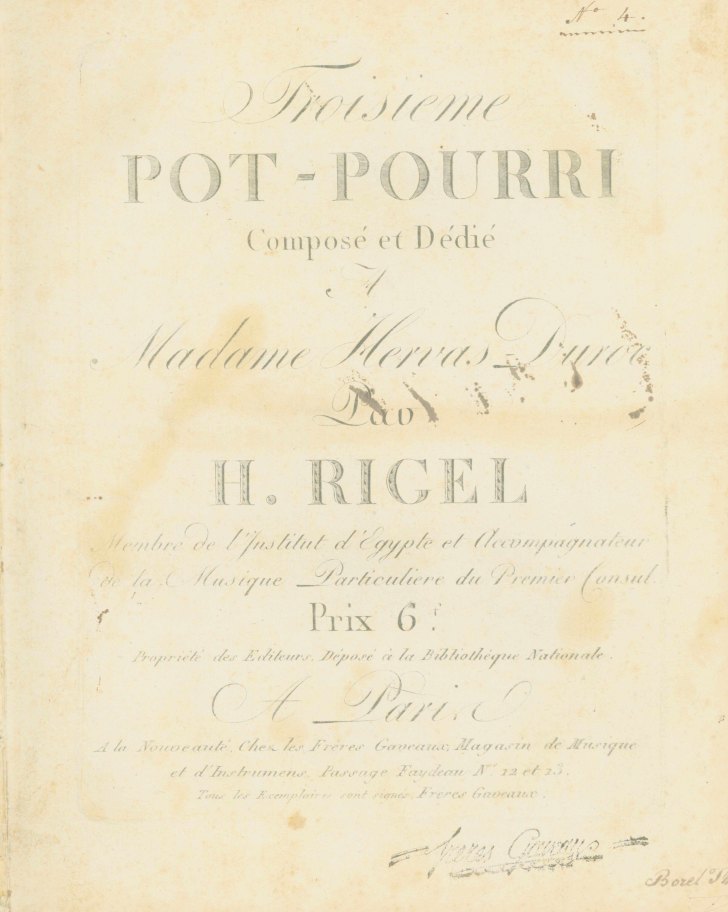 Enlarge Image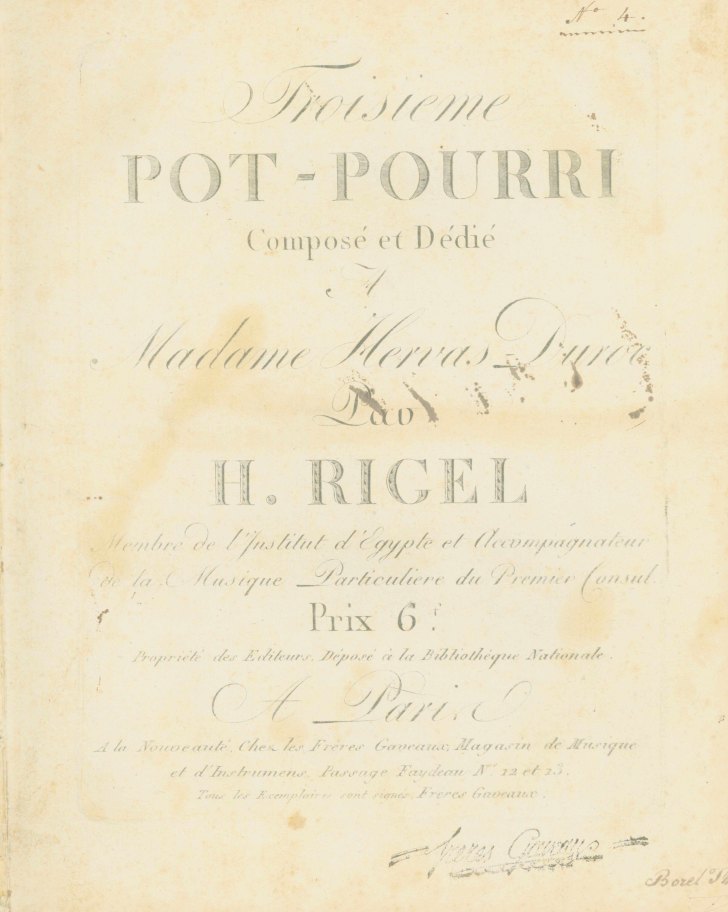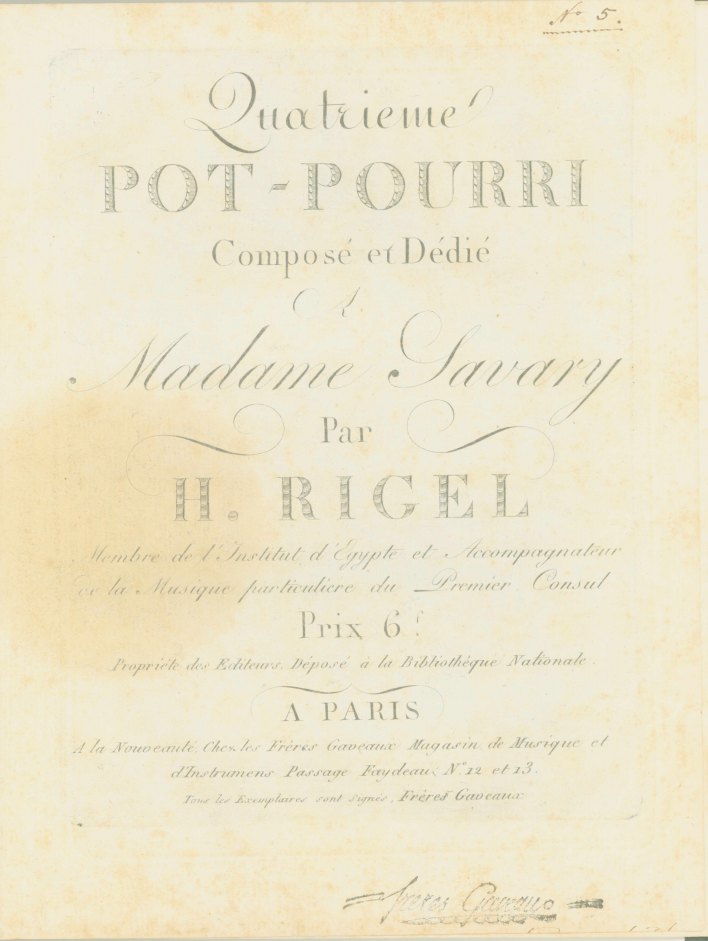 Rigel, Henri-Jean
Troisieme Pot-Pourri & Quatrieme Pot-Pourri.
Fréres Gaveaux: Paris, [c. 1800]. Engraved. Quarto. 16 + 17 pp. Disbound, but both works still sewn together. Overall a nice copy in very good condition. Title pages soiled and with publisher stamps. Small tear to margin of p. 7 (Quatrieme Pot-Pourri, affects only one note stem).
Relatively little is known about Henri-Jean Rigel. He is best and amusingly remembered for accompanying Napoleon on his 1798 expedition to Egypt.
Published in or around 1800, as per WorldCat.
MUS-14940
$50