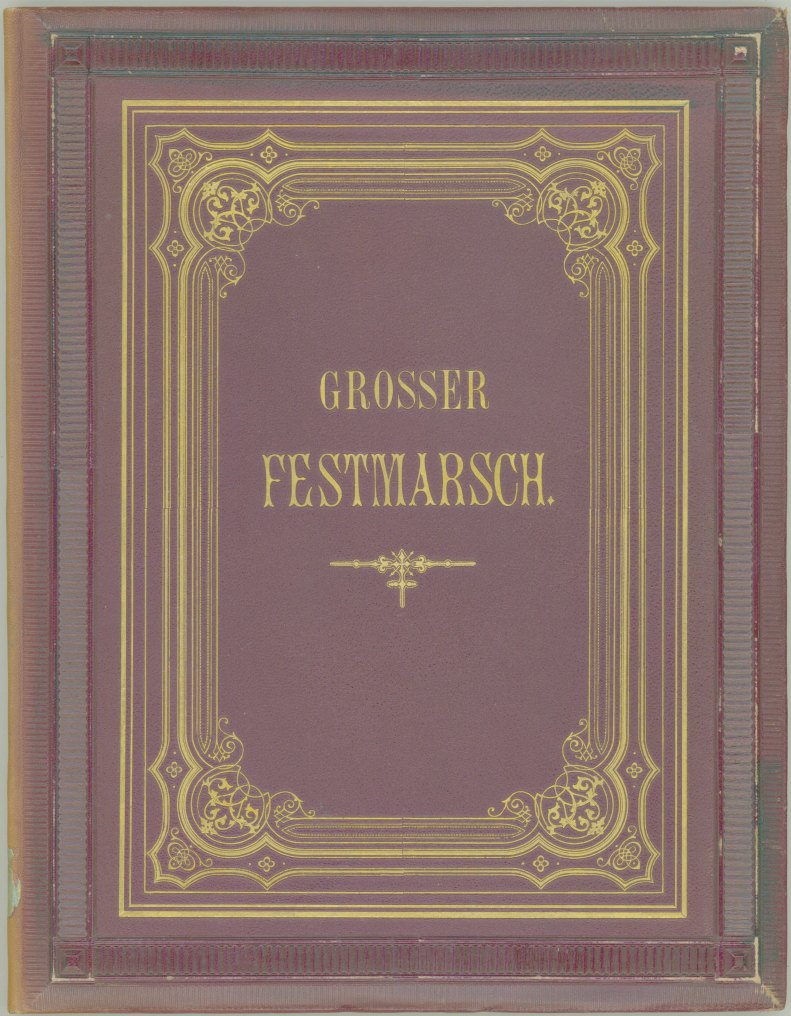 Enlarge Image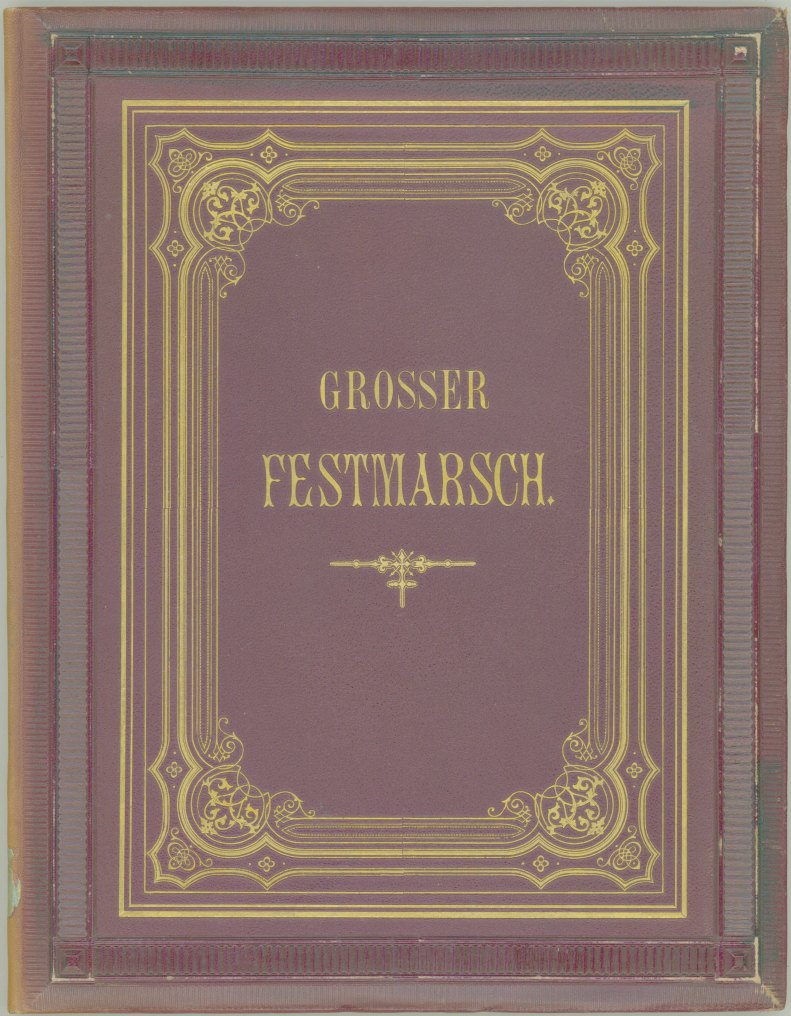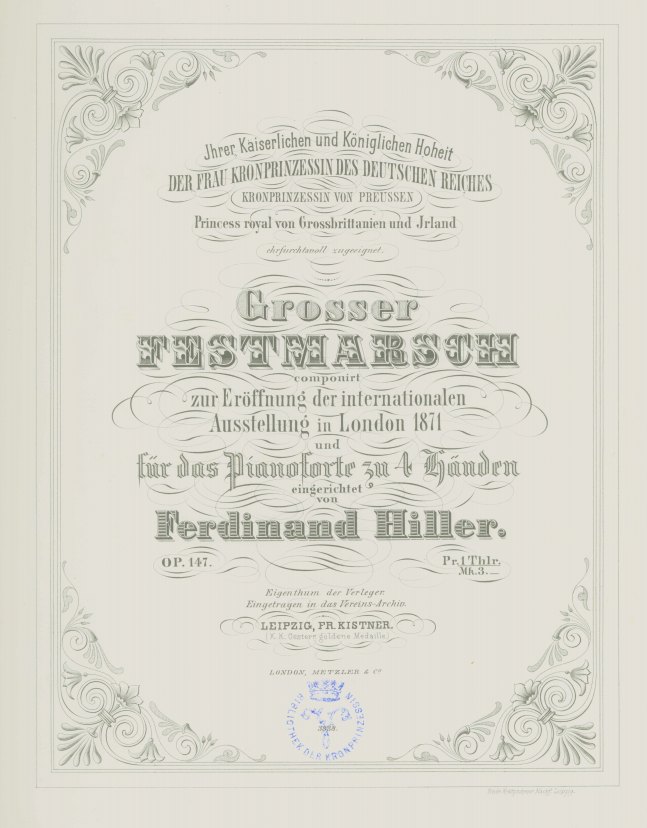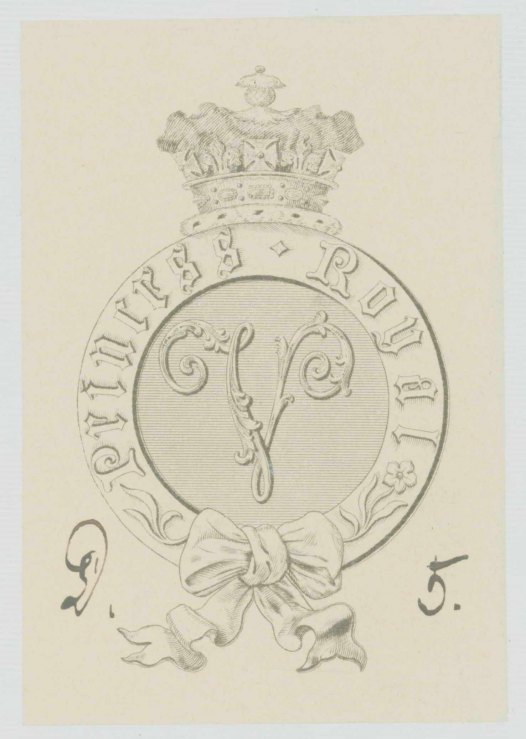 Hiller, Ferdinand (1811-1885)
Grosser Festmarsch componirt zur Eröffnung der internationalen Ausstellung in London 1871 und für das Pianoforte zu 4 Händen. Op. 147.
Fr. Kistner: Leipzig, [c 1872]. Pl.n: 3838.

first edition

. Engraved. Quarto. 21 pp. With bookplate on inside front cover and stamp on title page of Princess Royal Victoria. Maroon leather boards with decorative blind stamped border and gilt imprinted title and decorations. In excellent condition (spine a little sunned and end papers a little dusty).
This exquisitely bound copy formerly belonged to Victoria, Princess Royal (1840-1901), the first child of Queen Victoria and Prince Albert of England and eventual German Empress and Queen of Prussia by marriage to German Emperor Frederick III. The manuscript
D 5
on her bookplate likely refers to the score's place in her library or catalog, as it is also printed on a small crown-shaped sticker adhered to the bottom of the spine.
Published in or about 1872, based on plate number.
The Annual International Exhibition, for which occasion this piece was composed, showcased British industry, inventions, and arts, and ran from 1871 to 1874. One million people attended its inaugural year.
MUS-14701
$750