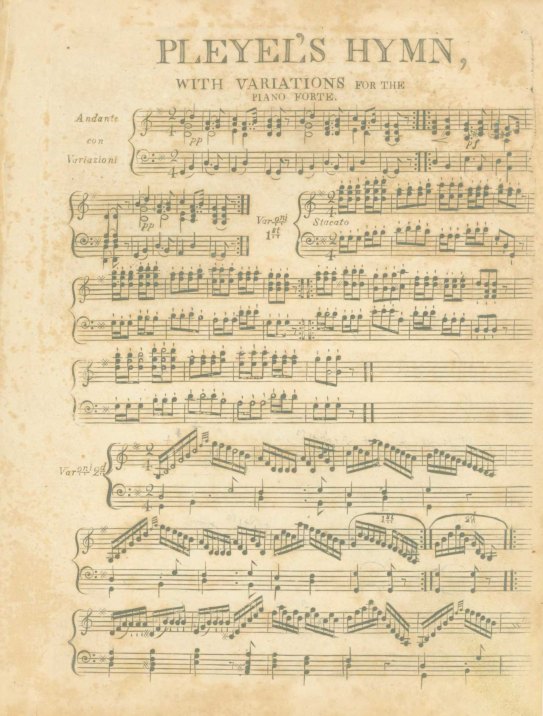 Enlarge Image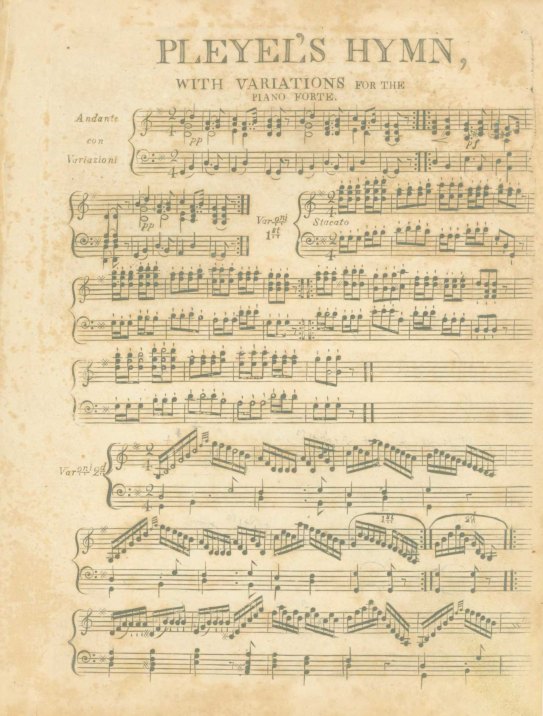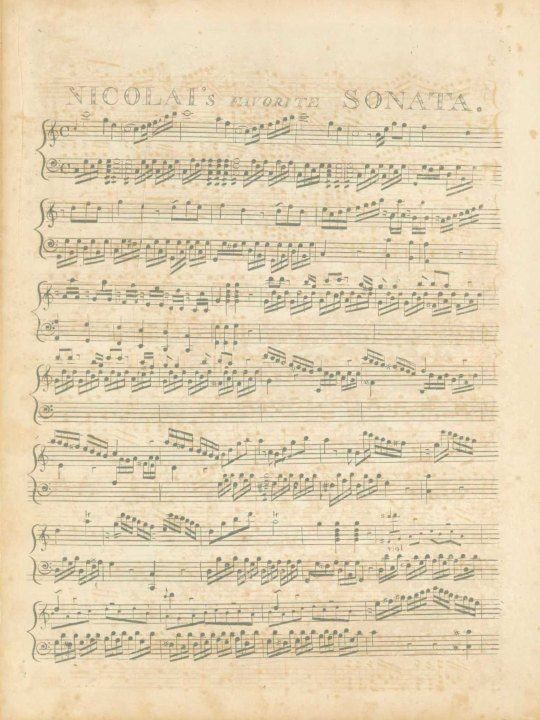 Pleyel, Ignaz (1757-1831)
Pleyel's Hymn, with Variations for the Piano Forte.
Nicolai's Favorite Sonata
Early editions. Engraved. Quarto. Disbound. All pages quite foxed with ink transfer. Minor tears at bottom of last two pages. Otherwise good condition.
Early editions of two pianoforte compositions:
Pleyel's Hymn, with Variations for the Piano Forte
, by Ignaz Pleyel, and the Piano Sonata, Op. 3, No. 1, by Valentino Nicolai.
One assumes that the unidentified publisher devised the titles in the third person. The printing is also somewhat curious, with a backward F-clef and backward-slanted sharp signs.
Very little is known about Valentino Nicolai, a composer and pianist active in England and France in the last quarter of the eighteenth century. His Op. 3, No. 1, which was popular in Europe and America, was perhaps his most sucessful work. Burney once remarked that the sonata was for many years taught in every school in the kingdom.
MUS-14545
$35