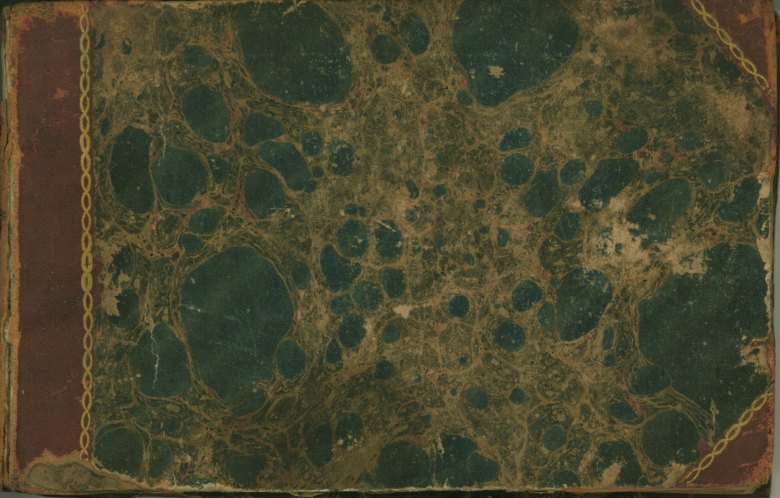 Click Image to Zoom
Enlarge Image
SCOTTISH AND IRISH SONGS
Edinburgh Repository of Music, Containing the Most Select English, Scottish & Irish Airs, Reels, Strathspeys &c. arranged for the German Flute or Violin.
J. Sutherland: Edinburgh, 1818[?]. Quadragesimi-octavo. 108 pp. Three-quarter leather with marbled boards. Missing pp. 19-22; 27-30; 75-78. Cover rubbed along edges and cracked along spine with chipping to lower left hand corner; inside pages overall very good and clean with some toning and spotting. A few repairs to upper-right corners from thumbing.
A small collection, bound with the title pages of Volumes II and III at the front, and the Indexes to Volumes I, II, and III at the back. This particular selection seems to have been bound together as is, since the missing pages do not appear to have been in the original binding.
MUS-12858
$225