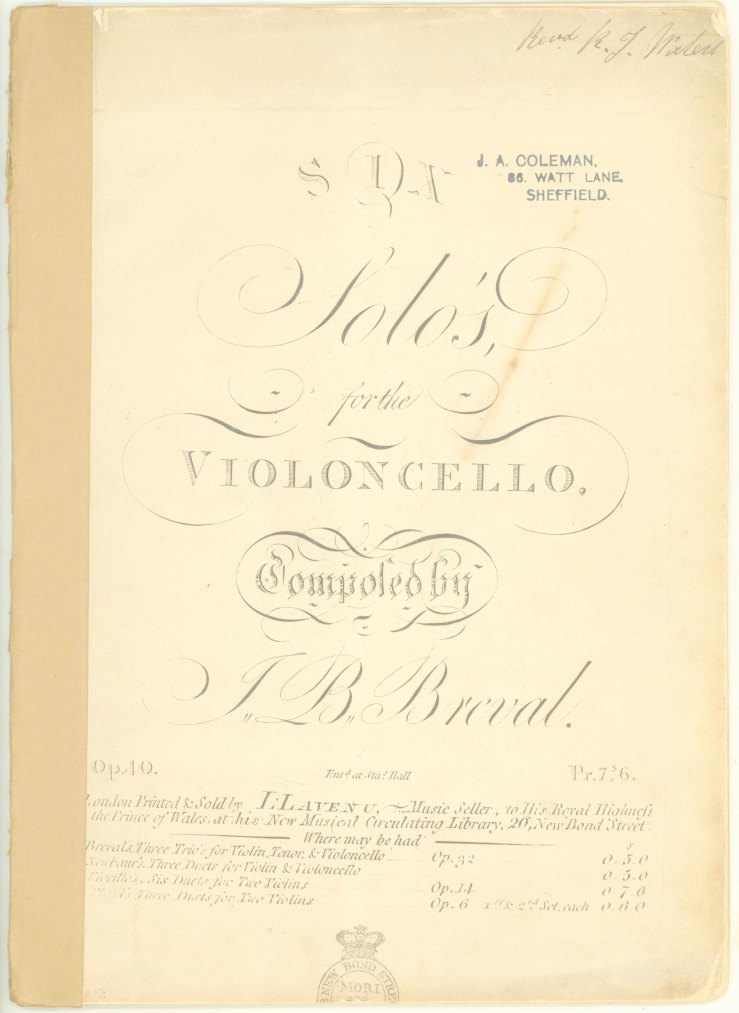 Click Image to Zoom
Enlarge Image
Breval, Jean Baptiste (1753-1823)
Six Solo's, For The Violoncello. Op. 40.
L. Lavenu: London, [c. 1808]. Pl.n (188). Engraved. Early edition. Quarto. 25 pp. Spine with paper reinforcement that is chipping and affects text of title page. Two stamps, signature of former owner, and stain on title page. A little spotting to music with occasional fingering in pencil. Otherwise fine.
This very early edition includes Breval's most famous piece, the Sonata in C major, op. 40 no. 1, which is still popular with beginning cello students today.
Publication date as per publisher's address.
MUS-06705
$75