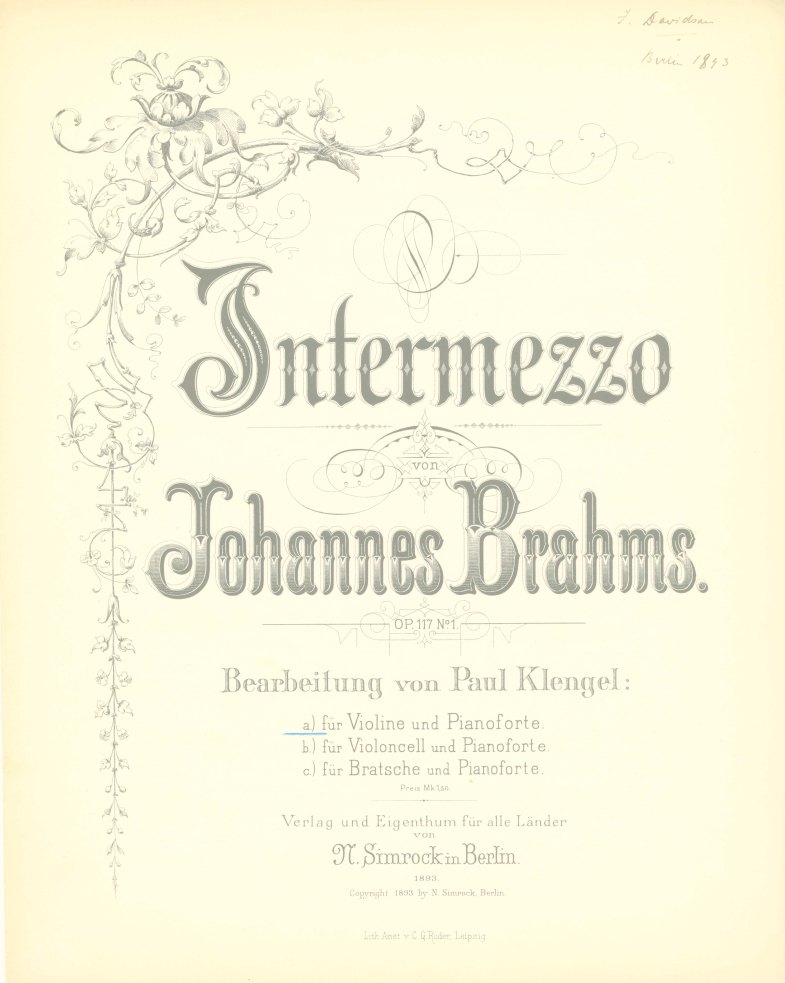 Click Image to Zoom
Enlarge Image
Brahms, Johannes (1833-1897)
Intermezzo. Op. 117, No. 1. Bearbeitung von Paul Klengel.
N. Simrock: Berlin, 1893. Pl.n: 9895.

first edition

of this arrangement. Large quarto. 1 p. [vln part] + 6 pp. [pno part]. Signature of former owner on cover. A little wear to edges, but otherwise good.
This arrangement of this popular piece was published the year after the first edition of the original solo piano version.
MUS-06360
$100