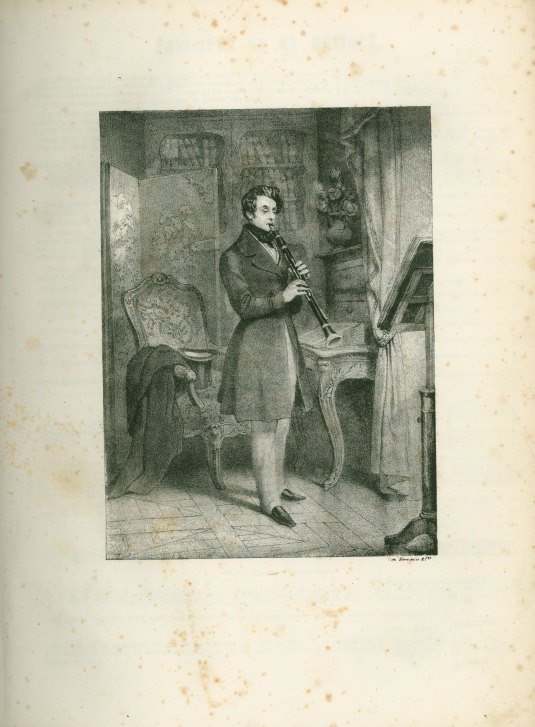 Enlarge Image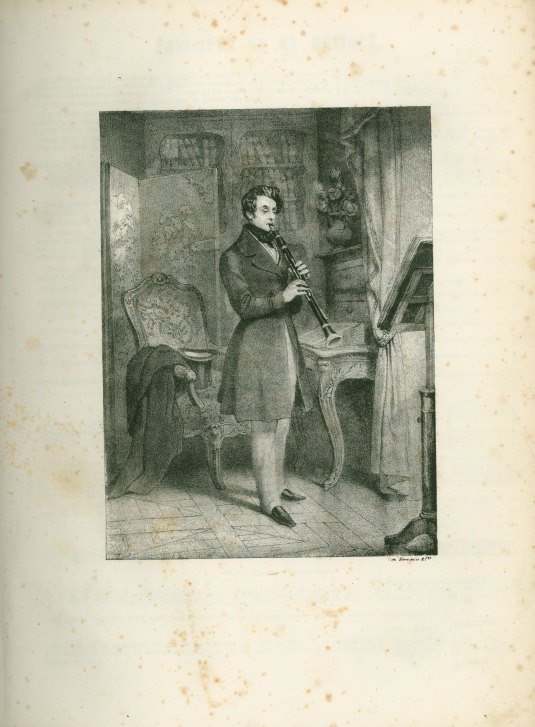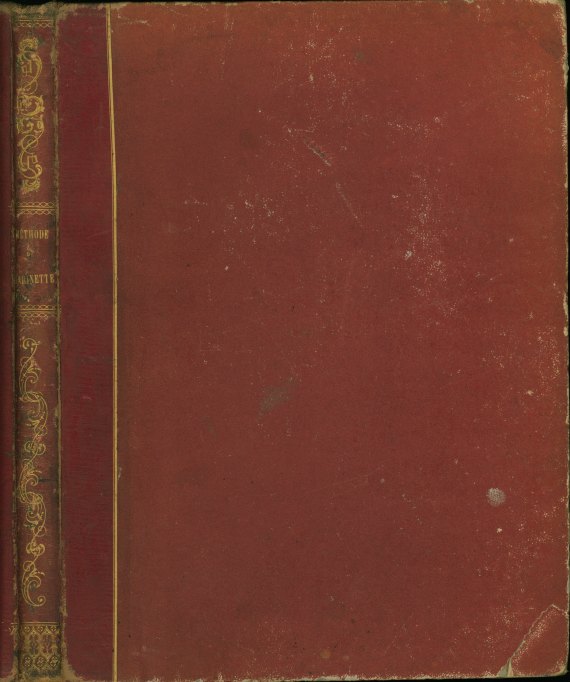 CLARINET - AN EARLY METHOD
Berr, Frédéric
Méthode Complète Du Clarinette.
J. Meissonnier: Paris, n.d. [1836]. Pl.n JM840. Large quarto. 199 pp. Frontispiece portrait of a man playing clarinet. Fold-out fingering chart with a drawing of a clarinet on either side. Half-leather with red buckram boards. A little sprung, some light foxing, cover shows some wear mainly on edges; nonetheless, overall a nice copy.
This is the first method for the 14-key clarinet, dedicated by Berr to his protégé Hyacinithe Klosé. According to Groves VI, Berr was a fine teacher [at the Conservatoire de Paris] and had a profound influence on French clarinet playing, introducing German ideals of tone and advocating playing with the reed on the lower lip.
Copies of this method are quite scarce. Berr was German but spent most of his life in Paris. His method was published in 1836 and might very well be the only edition.
MTH-04861
$400