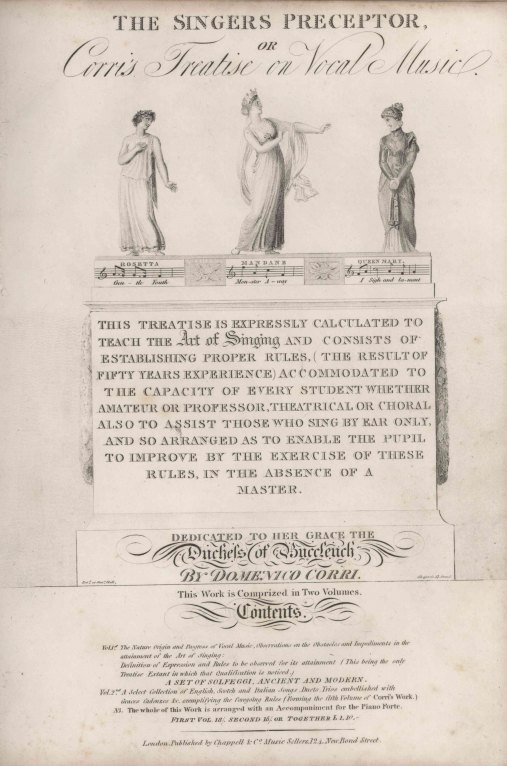 Enlarge Image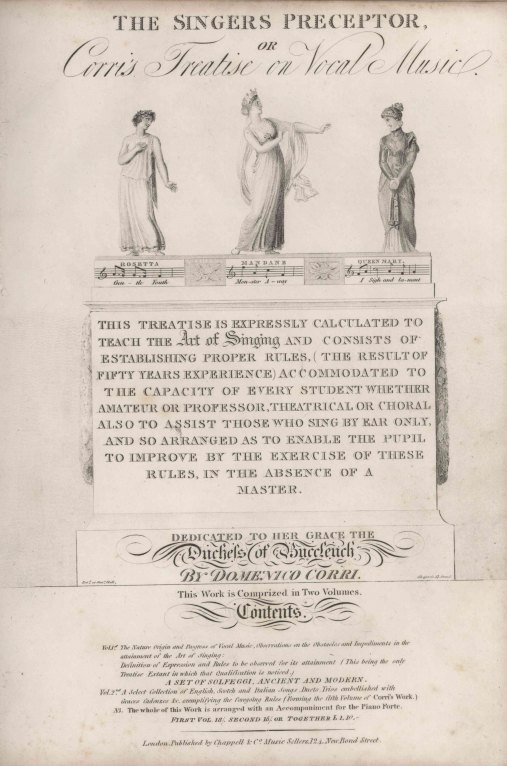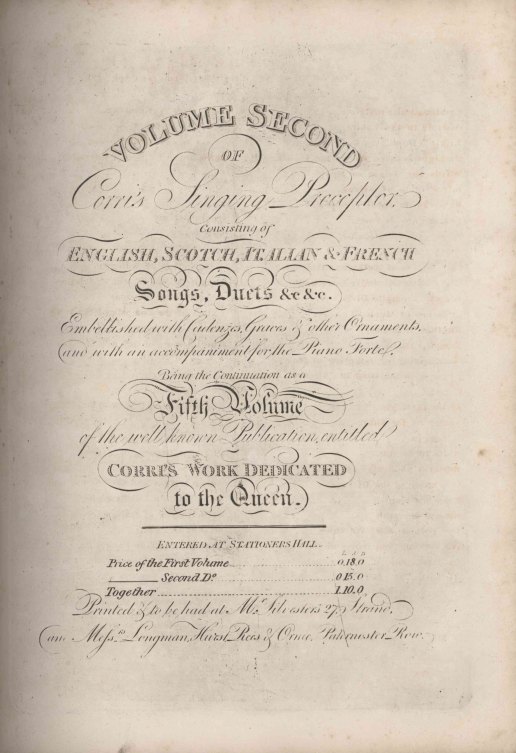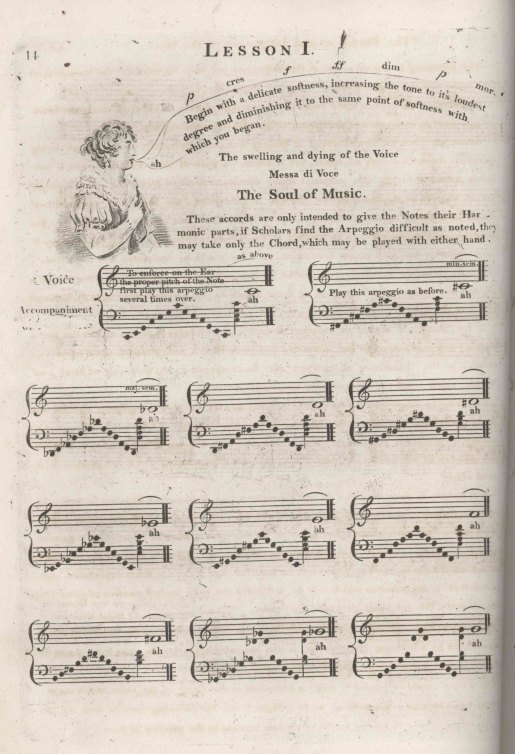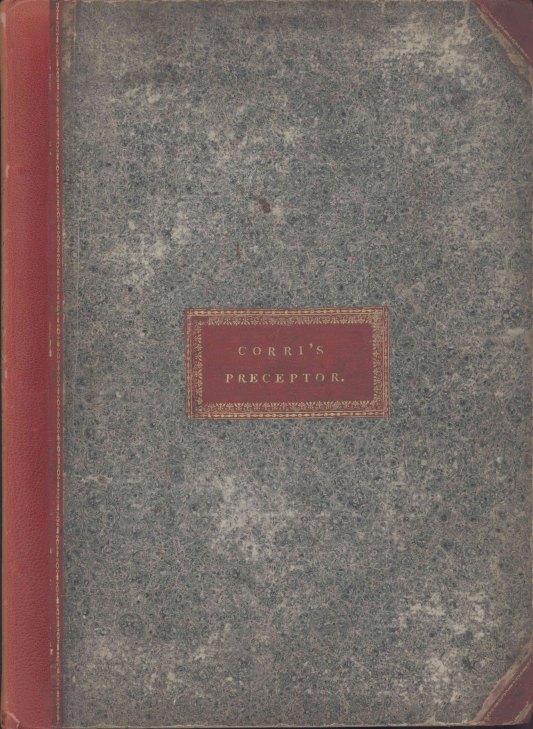 Corri, Domenico (1746-1825)
The Singers Preceptor, Or Corri's Treatise On Vocal Music. Volumes I & II [bound Together].
Silvester / Longman, Rees & Co: London, [1810].

First Edition

(with additional ten pages of an 1880 edition). Engraved. Large quarto. 82 pp. + 84 pp. Quarter-bound red leather with marbled paper boards. Red leather title label with gilt tooling on front. Overall excellent condition. Spine sunned and boards just a little worn. Vol. I clean and crisp; Vol. II with some spotting/foxing and chips to corners of pp. 31-34 (not affecting).
The first volume begins with a dialogue between a singing teacher and a potential student; although mostly concerning the physical act of singing, practical advice is also offered:
The best time for practice is considered to be after breakfast, the Lungs then being in the happiest state to bear exertion.
Exercises of various types, targeting skills like ornamentation, trilling, articulation, and steady intonation, occupy the majority of the volume, along with Corri's interspersed instruction and commentary.
Volume I appears to be a first edition of 1810 from page 11 onward, but the title page and first ten pages date to c. 1880 by Chappell & Co. (An "Advertisement" on page 1 indicates that it is now Seventy Years since the first publication.) Additionally, the volume lacks the Corri autobiography that was originally published as the treatise's preface. WorldCat records at least one other extant volume that begins with the same replaced ten pages.
The second volume includes
English, Scotch, Italian & French Songs, Duets &c. &c., Embellished with Cadenzas, Graces & other Ornaments, and with an accompaniment for the Piano Forte
. This volume is a first edition in full.
Domenico Corri was a music publisher, teacher, and composer who trained in Italy and spent much of his career in England. The musical soirées he hosted at his home in London became a favorite social entertainment for the city's musical elite. He is perhaps best remembered today for the publishing business he founded with his fellow composer and son-in-law Jan Ladislav Dussek.
MTH-04849
$400