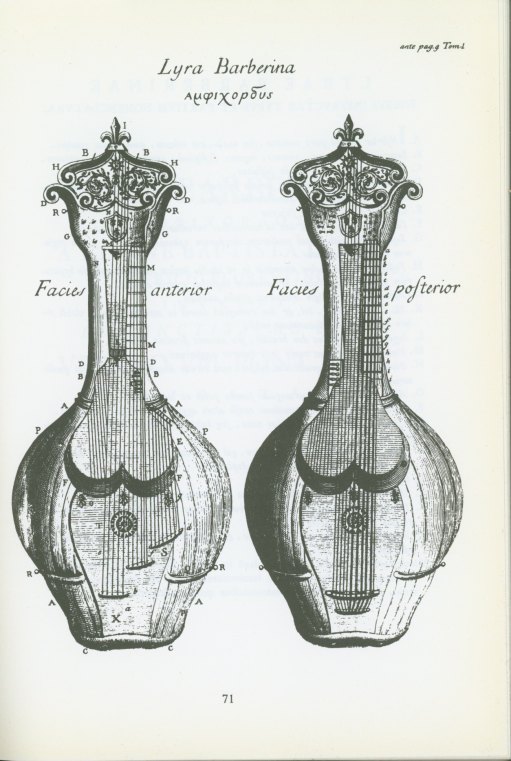 Click Image to Zoom
Enlarge Image
Doni, Giovanni Battista, and Claude V. Palisca
G.B. Doni's Lyra Barberina: Commentary And Iconographical Study; Facsimile Edition With Critical Notes.
Antiquae Musicae Italicae Studiosi: Bologna, 1981. Small Quarto. 194 pp. Cover is a little soiled, otherwise excellent.
Giovanni Battista Doni was an Italian musicologist who studied ancient music. He was also known for having changed the name of note Ut ( C) in solfege to Do after his own family name. The Lyra Barberina, the focus of this facsimile and book, was a double lyre which Doni reconstructed based on his studies of ancient music. The lyre was named after his patron, Cardinal Francesco Barberini (1597-1679).
FAC-11352
$200