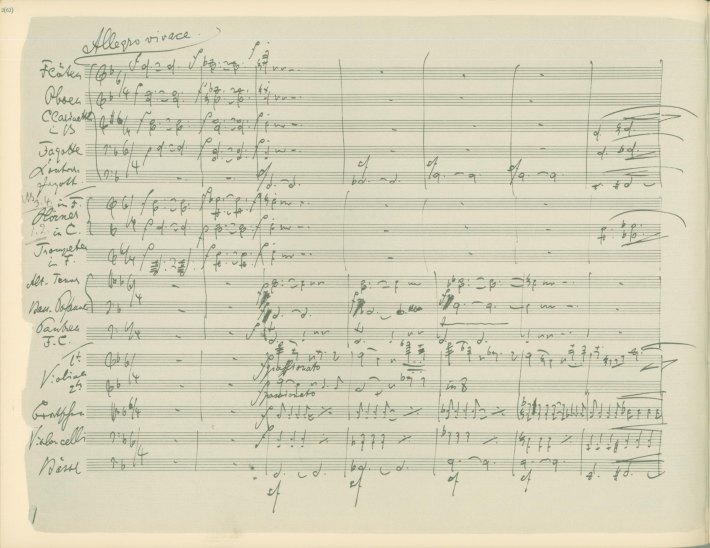 Enlarge Image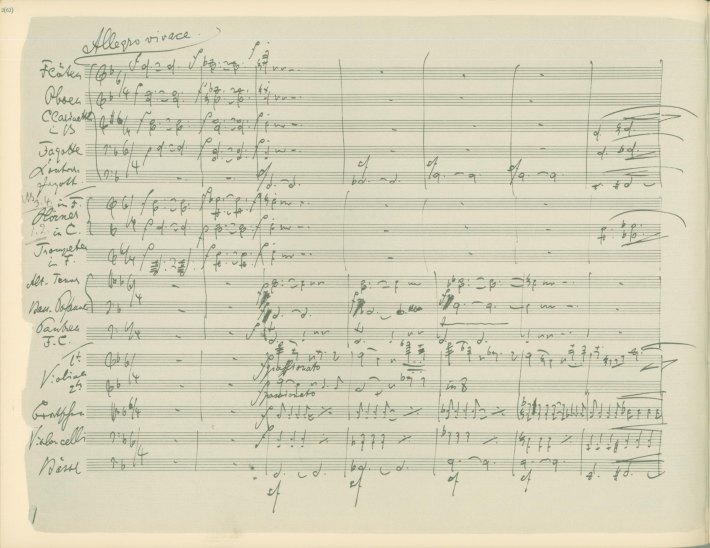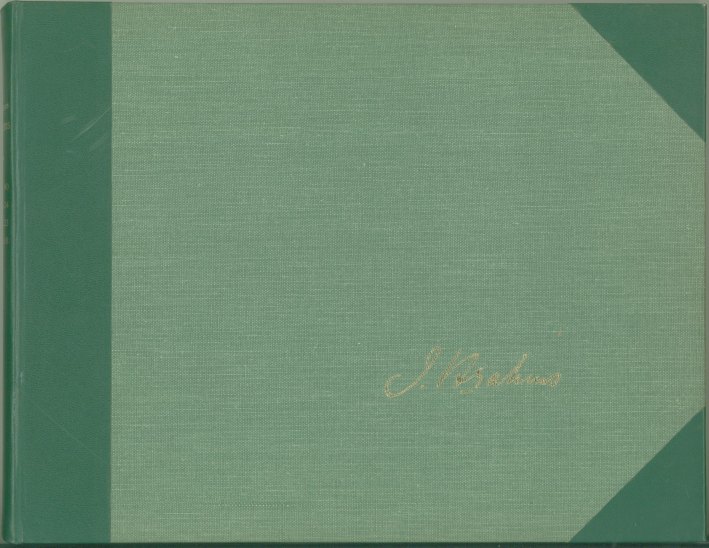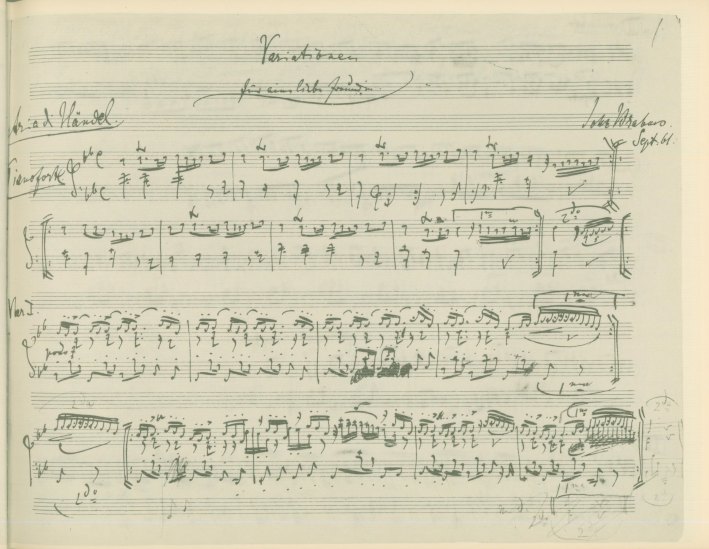 Brahms, Johannes (1833-1897)
J. Brahms. Facsimile Manuscripts of: Op. 24, Op. 23, Op. 18, and Op. 90.
Robert Owen Lehman Foundation: New York, 1967. Oblong large quarto. 24 pp. + 28 pp. + 8 pp. + 104 pp. Three-quarter green calf with buckram boards. Brahms' gilt imprinted facsimile signature on front cover. Excellent condition.
Four facsimiles of manuscripts held by The Library of Congress, beautifully bound:
1. Variations and Fugue on a Theme by Handel, op. 24;
2. Variations for Piano Four Hands, op. 23;
3. Brahms' arrangement for piano solo of the second movement from the String Sextet, op. 18;
4. Symphony No. 3, op. 90.
Brahms wrote the op. 24 variations in 1861 for Clara Schumann. They consist of twenty-five variations and a concluding fugue based on a theme from George Frideric Handel's Harpsichord Suite No. 1 in B♭ major. They were thought by English music scholar Donald Tovey to be one of the greatest sets of variations ever written. The op. 23 variations were Brahms' first publication as an original work for piano duet.
The String Sextet was arranged for piano 4 hands by Brahms, c. 1861. The Symphony No. 3 is here presented in full score.
FAC-10752
$450