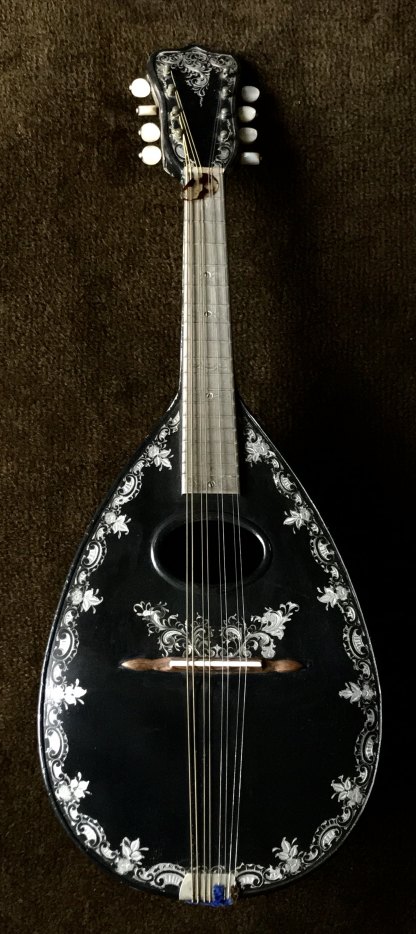 Enlarge Image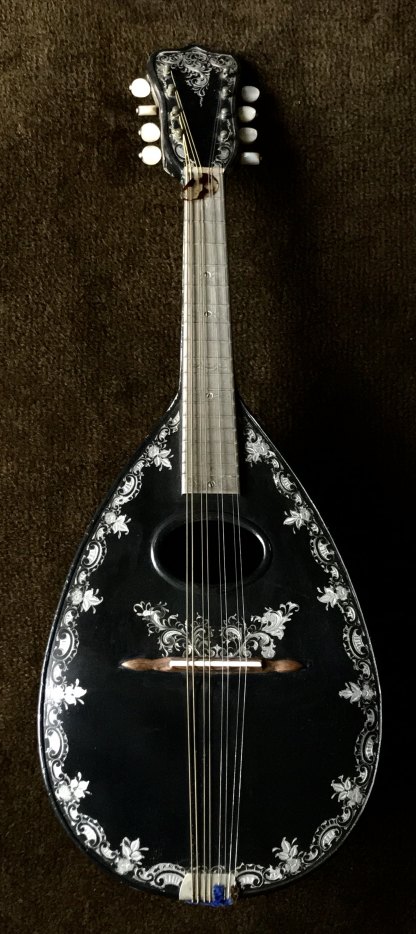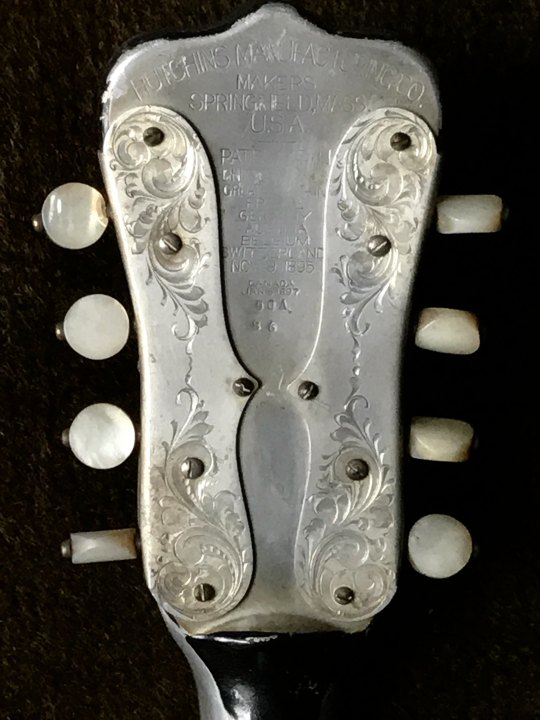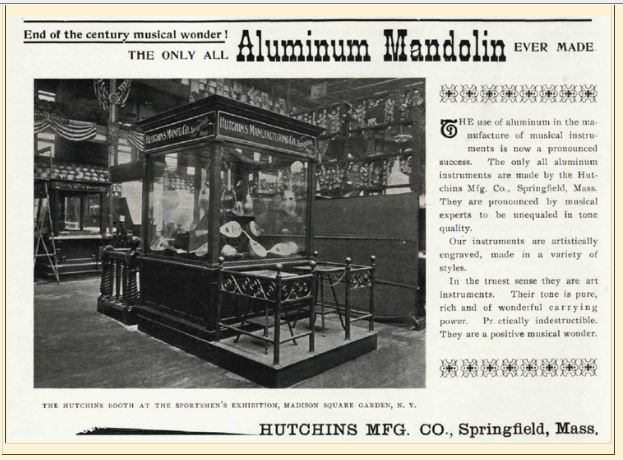 MANDOLIN - AMERICAN ALUMINUM MANDOLIN
Hutchins Manufacturing Co.
Springfield, MA, late 19th century. length: c. 24" (61 cm). The overall condition is excellent. Later wooden bridge.
The mandolin is entirely of aluminum with the exception of the mother-of-pearl tuning machine heads and nut. The top of the instrument, top of the pegbox, fingerboard and sides of the back have chased decorations of flowers and acanthus leaves. The mandolin is engraved on the back of the pegbox: "HUTCHINS MANUFACTURING CO. / MAKERS / SPRINGFIELD, MASS. / U.S.A. / PATENTED IN / UNITED STATES / GREAT BRITAIN / FRANCE / GERMANY / AUSTRIA / BELGIUM / SWITZERLAND / NOV 19 1895. / canada / jan 5 1897. / 50A / 8.6.
The history of aluminum dates back to 1825 but throughout the 19th century, it was considerd more precious than gold. It was not until 1889 that new techniques were developed enabling its accoustical properties be used cost-effectively. The Hutchins Manufacturing Co. was right on the band wagon, producing aluminum mandolins and guitars. The company claimed the mandolins to have improved resonance and perfect fret work, as well as being nearly indestructible.
INS-14299
$1,850