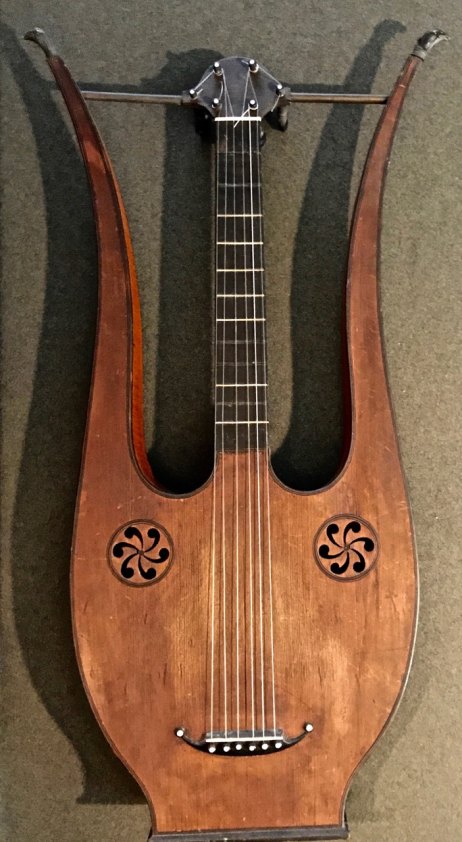 Enlarge Image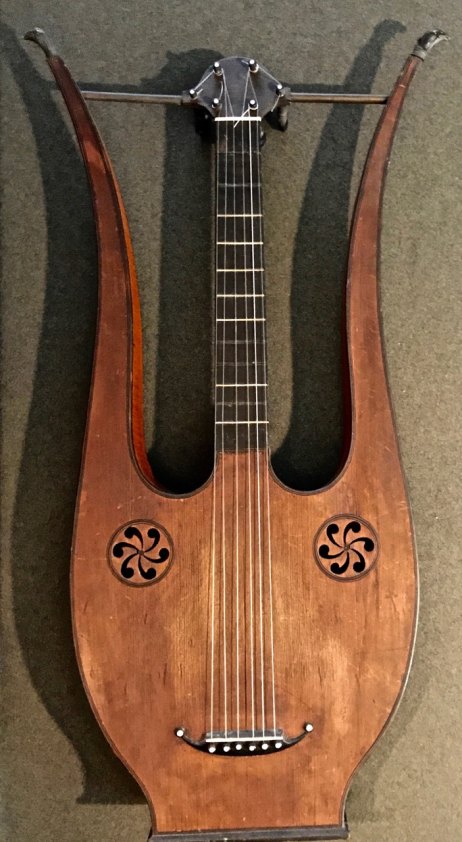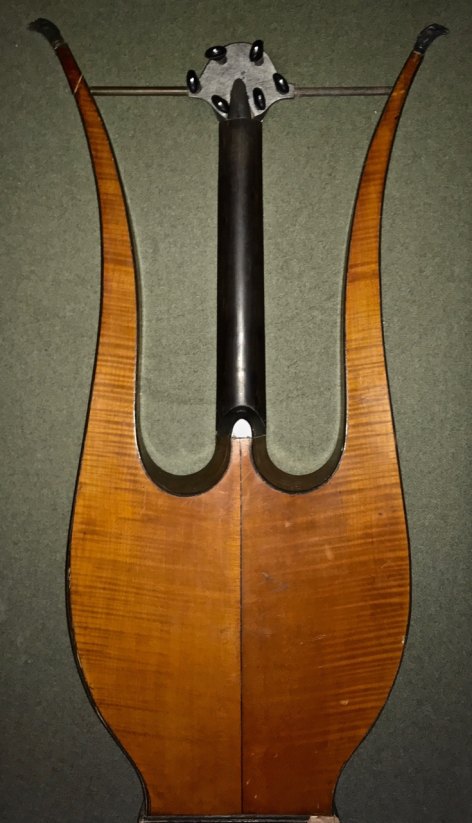 LYRE GUITAR
Early 19th-century Lyre Guitar.
France, 1810-'15. Height: 33" (83.8 cm). Greatest width: 17.5" (44.5 cm). Back is separating from the ribs on one side, small crack on the back of one arm, small piece missing from base molding. Fingerboard has a combination of missing and replaced frets. Overall in very good condition and could be restored to playing condition.
A unlabelled lyre guitar (guitar in the shape of a lyre). Two-piece top of medium-grained spruce narrowing towards the edges. Two-piece back and sides of horizontal flamed maple, varnished and of a deep honey color. Ebony purfling and binding. Silver finials depicting eagle heads. Peg box has tubular metal supports. Six original pearl-tipped pegs. Ebony bridge with pearl-topped pins. The two rosettes have a pinwheel design surrounded by ebony inlaid rings.
INS-14122
$2,000