Enlarge Image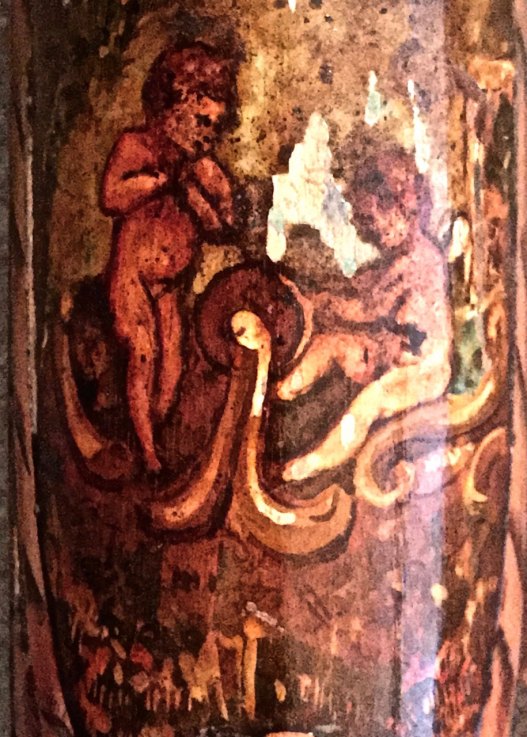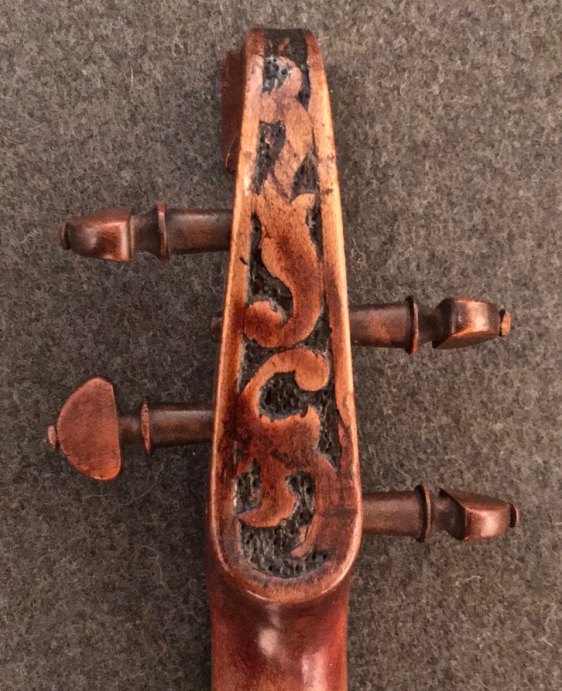 POCHETTE - 18TH CENTURY
Fine Early Boat-shaped Pochette.
France, c. 1760-'70. Total length: 23" (58.4 cm). The pochette is in excellent condition, with one tiny chip on the side of the fingerboard and a little chipping of the varnish on the back (the chipping is within the painting but does not affect the image).
An exquisite highly decorated boat-shaped pochette which bears no label. The varnish has a dark nut color. The top is of narrow-grained spruce and has narrow elongated sound holes very close to the edges. The back, neck and finial are all of one piece of maple. The back of the peg box is carved in relief with a scrolling design and the shield-shaped finial bears a carved ivory fleur-de-lys. The back is also carved in relief with scrolls, banding and an oval cartouche consisting of an ornamental frame within which is a painting depicting two charming putti at a sharpening wheel (sharpening an arrow?). The fingerboard and tailpiece are veneered in ivory surrounded by a checkered pattern of various woods. The edges of the top are decorated with alternating pieces of ivory and ebony. The button is topped with ivory. The pegs appear to be fruitwood.
This exceptional and rare pochette is in our opinion original in all parts including the fittings and the pegs.
INS-14116
$6,500