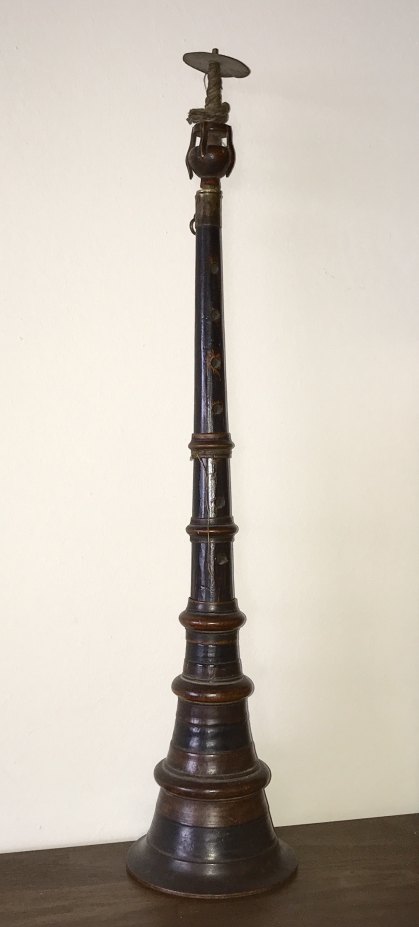 Click Image to Zoom
Enlarge Image
MUSETTE - A TIBETAN SHAWM OR RGYA-GLING
London, with excellent age. 22.5 " long (57.2 cm). One small crack on the upper part of the bell and another small one on a ring; otherwise in fine condition.
A Tibetan shawm in two sections plus finial, made in wood with alternating ebonized sections. With original finial, brass staple and lip plate.
It is rare to find an example all in wood and one that was definitely not made for the tourist market. These instruments were traditionally used in various religious rituals as well as by street musicians.
INS-14076
$600