Enlarge Image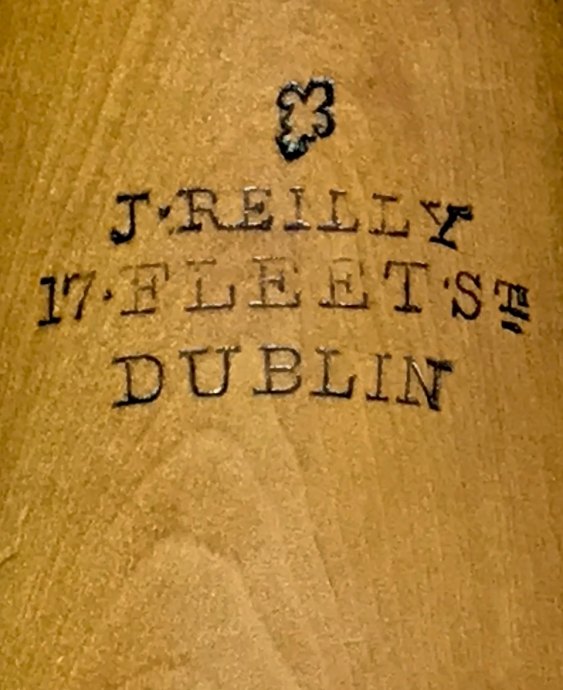 CLARINET
Reilly, J.
8-keyed Boxwood Clarinet.
Dublin, mid-19th century. 25.75" long including original mouthpiece (65.4 cm). Excellent condition except for a missing spring.
Bb boxwood clarinet with eight block-mounted round-flap brass keys and ivory rings. Stamped on the bell and upper-middle joint, below a maker's mark of a fleur-de-lys: "J. REILLY / 17. FLEET St / DUBLIN". Stamped on the lower-middle and barrel joints, below the same makers' mark: "J. REILLY / DUBLIN".
According to Langwill, only one other clarinet is known by this maker, in the Bate collection in Oxford, England.
INS-14062
$1,500