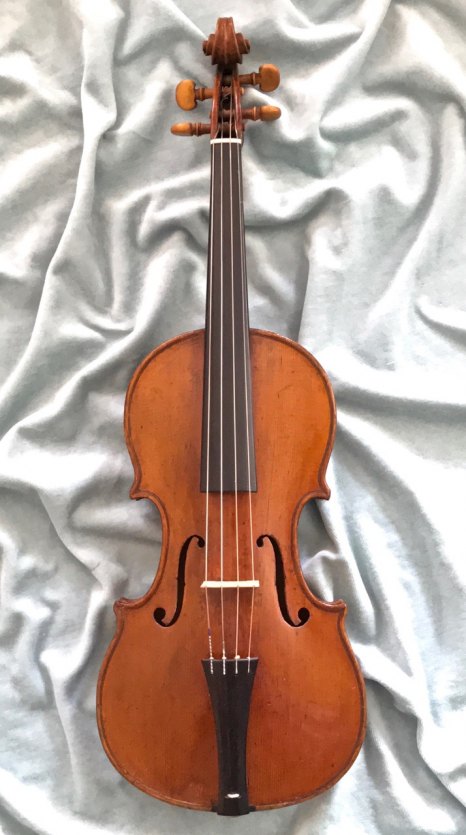 Enlarge Image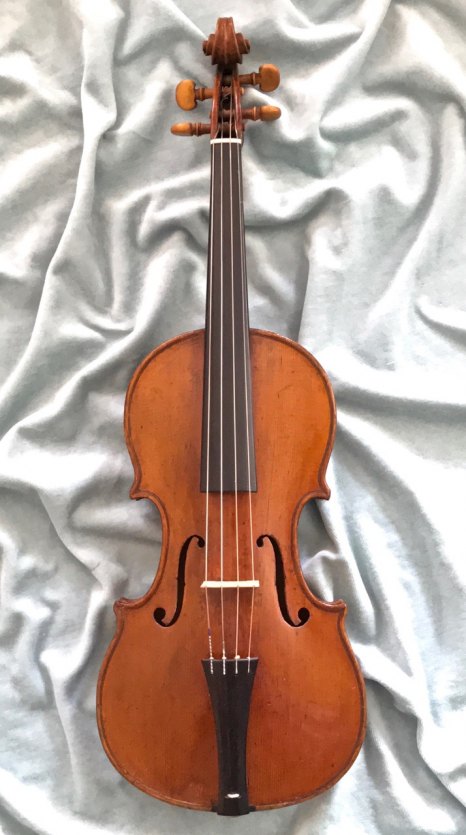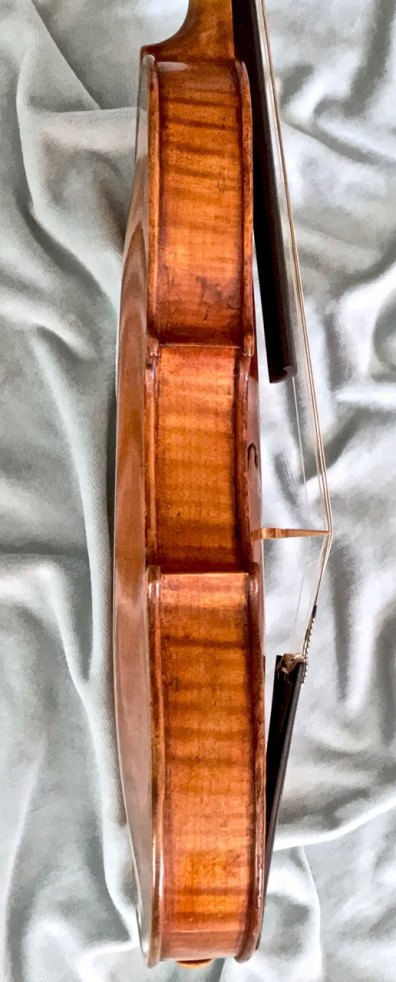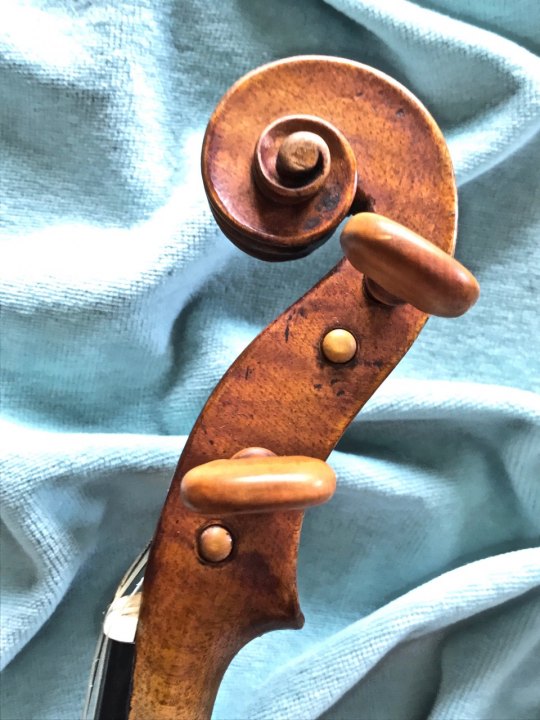 VIOLINO PICCOLO
Hill, Joseph
London, c. 1770. Body length: 12.5" ( 31.8 cm). The instrument is original in all parts and has retained its bass bar & neck, with no neck graft. It has been beautifully restored, with great historical accuracy and is in playable condition. The restoration was done by Andrew Dipper, one of the foremost experts in the field. The instrument is accompanied by a full report of the work done.
The top is of fine-grained spruce, the one-piece back is of horizontally-flamed maple, with matching ribs. The varnish is original and of a golden orange color. The finely-cut scoll is also of similar maple. The fingerboard, tailpiece and pegs are modern replicas. The instrument bears no label but has a paper number inside of P-464, this being the number of the former Rembert Wurlitzer violin shop.
The violino piccolo is a stringed instrument of the baroque period for which many composers wrote including Bach. The definition of a violino piccolo is complicated and fraught with difficulties and differing opinions but most examples are similar to a child's violin in size but are tuned a minor third or a fourth higher than the normal violin tuning. This particular instrument was long assumed to be a child's violin; only upon opening it up, taking measurements and making a careful study, was it realized that it is indeed a violino piccolo. Andrew Dipper made an extensive study of the instrument, comparing it to the Stradivari violino piccolo in the Ashmolean Museum. Dipper concluded that, because of specific features such as the cut of the scroll, pattern of the neck and its measurements as well as profile, etc. this instrument is the work of Joseph Hill, the senior member of the well-known string instrument-making family.Violino piccolos are extremely rare and all the more so to find one in finely-restored playing condition.
The instrument was formerly in the personal collection of the noted stringed instrument authority Rembert Wurlitzer.
INS-08961
$18,000