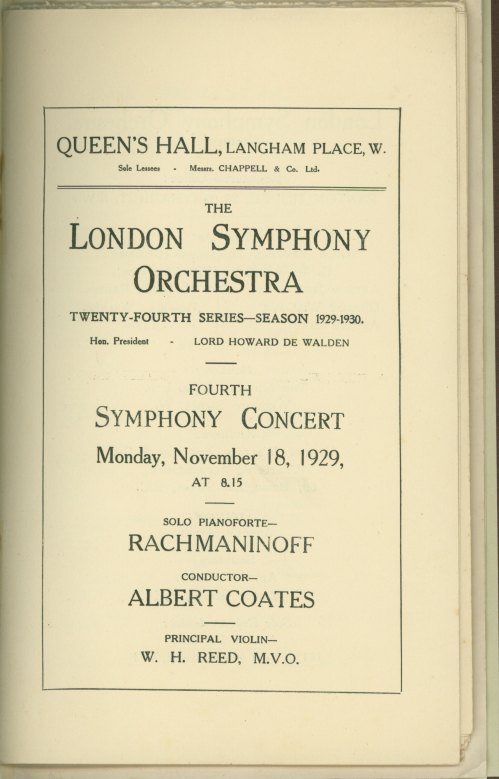 Enlarge Image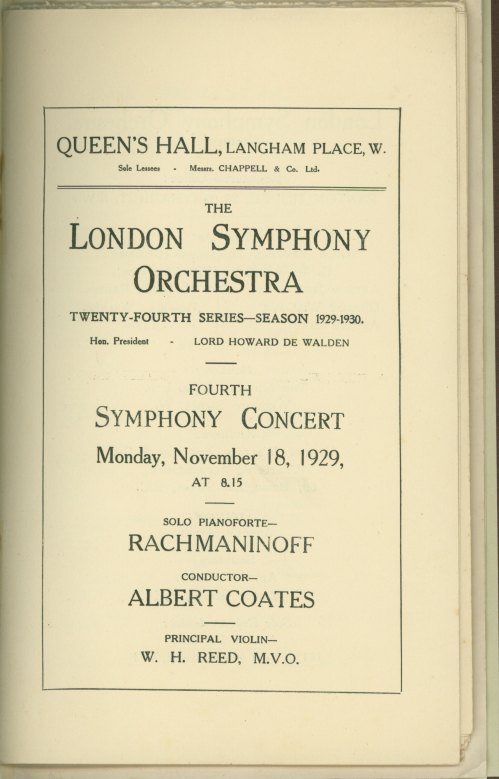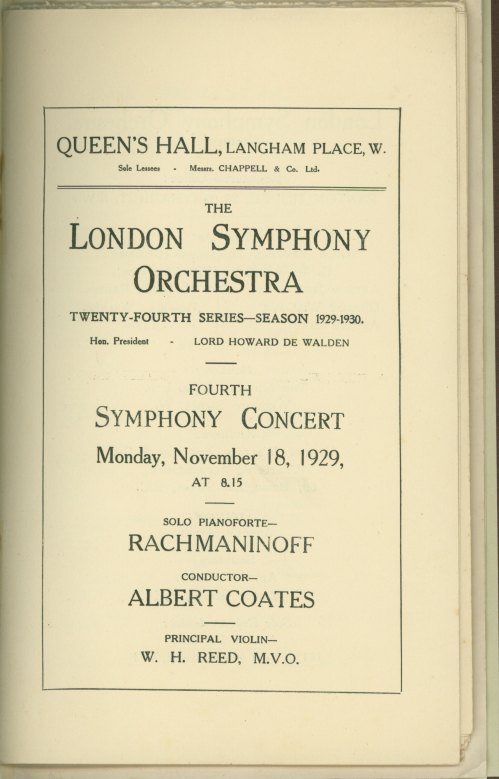 Rachmaninoff, Sergei (1873-1943)
Program Of Piano Concerto No. 4 With Rachmaninoff Performing.
London, November 18, 1929. Small octavo. Excellent.
A program for the first performance of the second version of Rachmaninoff's Piano Concerto No. 4 with Rachmaninoff at the piano and Albert Coates conducting the London Symphony Orchestra. The booklet has been attractively bound in a paper binding with a label.
Sold together with the Russian edition of an uncommon 1993 paperback entitled Sergei Rachmaninoff, in Cyrillic and with fifteen pages of black and white photographs. (Sprung but otherwise good condition.)
PGM-14295
$250