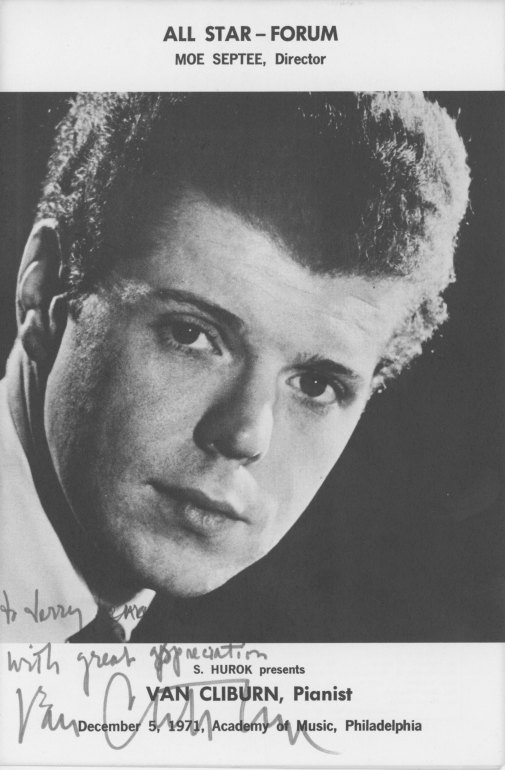 Enlarge Image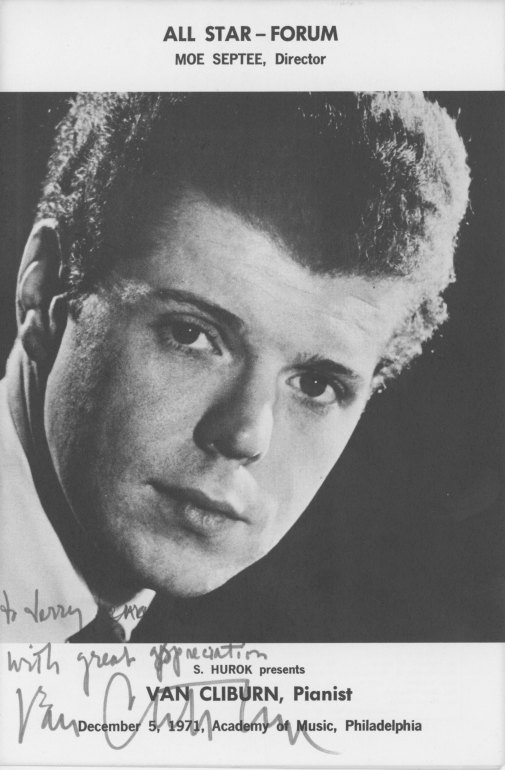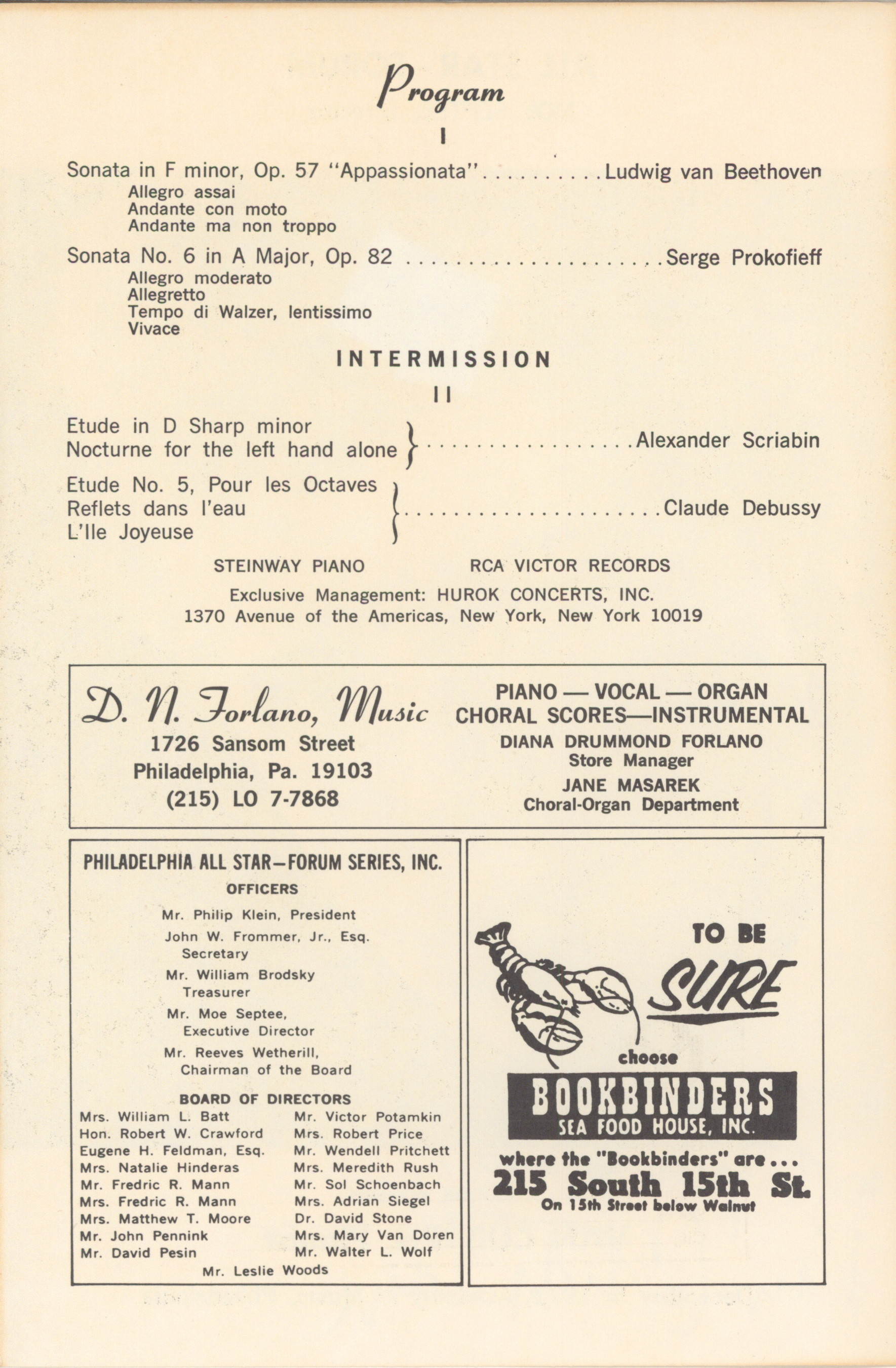 Cliburn, Van (1934-2013)
Signed Concert Program.
Philadelphia, December 5, 1971. 9" h x 6" w. Fine condition.
On front of program, Van Cliburn writes: "to Jerry Leonard with great appreciation" and signs his full name. The program held at the Academy of Music in Philadelphia, included works for solo piano by Beethoven, Prokofiev, Scriabin and Debussy.
PGM-10974
$175