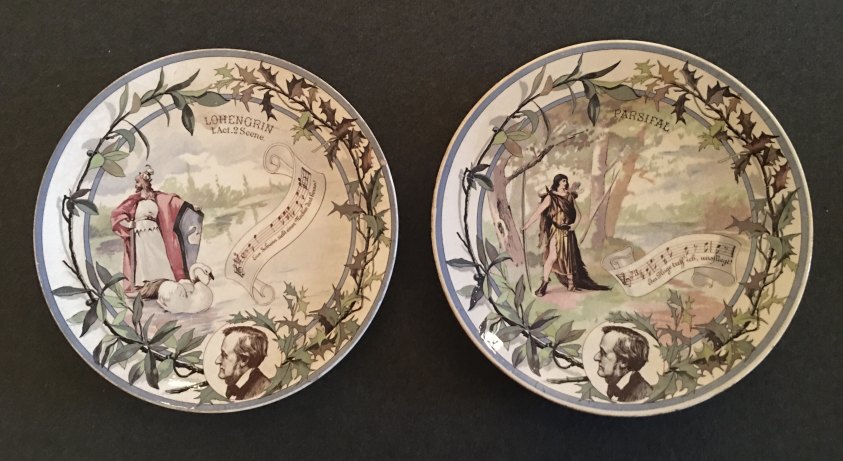 Enlarge Image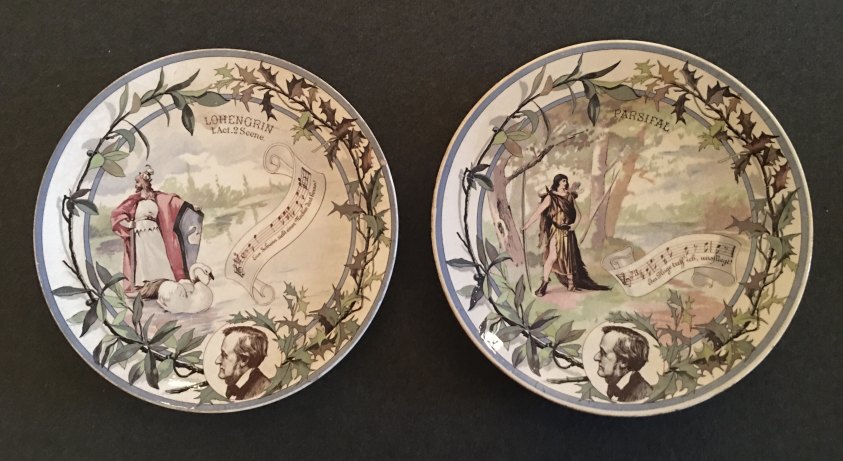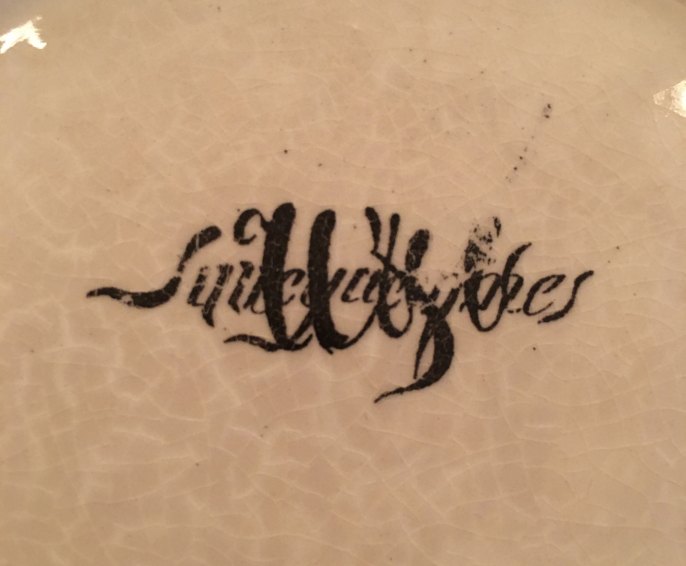 Wagner, Richard (1813-1883)
Lohengrin & Parsifal Decorative Plates.
c. 1900. 8.5" wide. In excellent condition.
Two decorative ceramic plates with transfer hand-colored designs commemorating Lohengrin and Parsifal. Each plate features the title character, a few bars of music, Wagner's portrait, and a surrounding wreath. Two of a set of four (the others being made by the French pottery company Sarreguemines).
The company Sarreguemines was founded in 1790 and, despite the adverse economic circumstances of the Revolution, it quickly grew and gained a reputation for fine craftsmanship. Napoleon became a customer in the early nineteenth century, and the company provided the majority of the original tiles used for the construction of the Paris metro. The twentieth century proved more challenging for Sarreguemines, and though it weathered both World Wars and multiple mergers, its storied factory was forced to close in 2007.
ODA-14803
$140