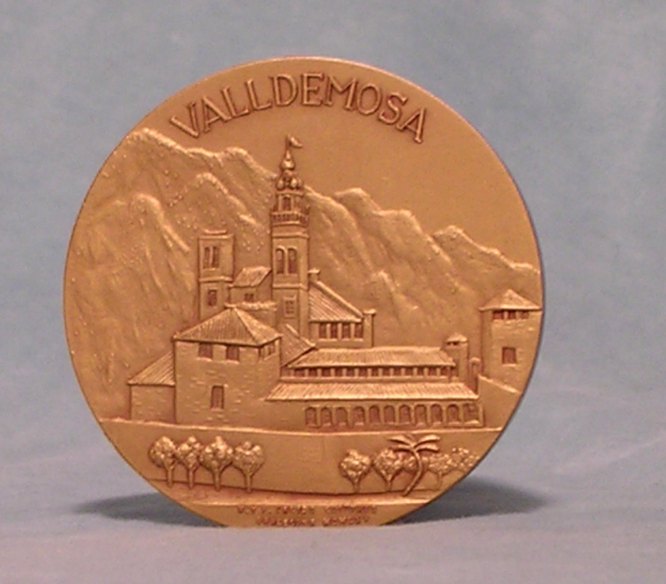 Click Image to Zoom
Enlarge Image
Chopin, Fréderic (1810-1849)
Bronze Medallion.
1965. 2" across. Mint condition in velvet-lined box.
Medallion showing a profile of Chopin in base relief, with a base relief view of the monastery in Valdemosa, Majorca on the verso.
Chopin and his lover George Sand took refuge in the Valdemosa monastery after his tuberculosis aroused fear among the local people. While there Chopin worked on the Preludes, the C# minor Scherzo and the C minor Polonaise Op. 40 No. 2.
ODA-09733
$125