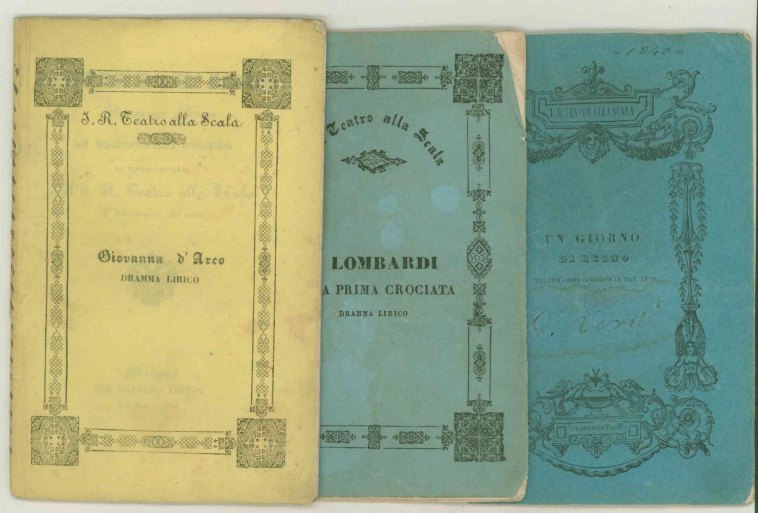 Enlarge Image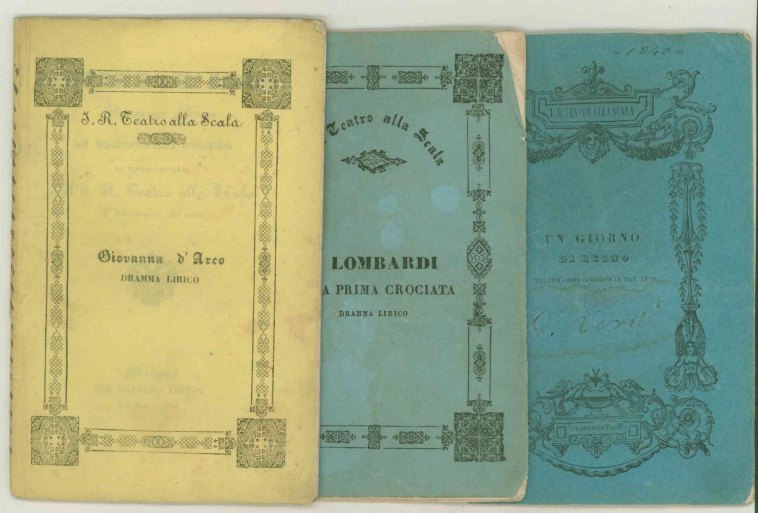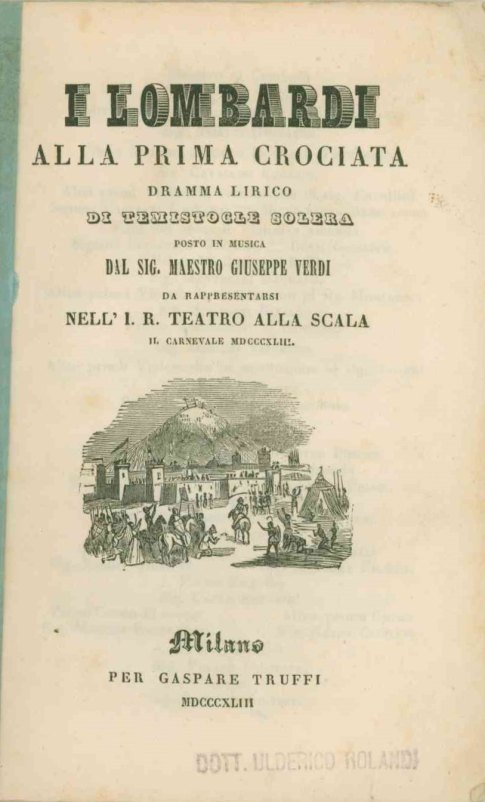 Verdi, Giuseppe (1813-1901)
Three First-Edition Librettos.
Gaspare Truffi: Milano, 1840s.

first edition

s. 16mo. Original paper wraps. All in good condition on the whole with minor bleed-through and spotting typical of the thin paper and age. Additional notes below.
Three first-edition librettos of early Verdi operas bound in their original colorful wrappers:
Un Giorno di Regno. 1840. 32 pp. Front wrapper with water stain and penned note of former owner (1840 G. Verdi), but internally a crisp copy.
I Lombardi. 1843. 36 pp. Title page vignette (see images). Front wrapper with some water staining and chipped top right corner. Title page with former owner's stamp (not affecting).
Giovanna d'Arco. 1845. 23 pp. Clean and in uncommonly good condition.
Verdi received a contract to compose three operas for La Scala following the successful run of his opera Oberto there in 1839. The first of these fulfillments was the comic Un giorno di regno, the immediate and embarrassing failure of which prompted Verdi to take some time away from composition. The premiere of Nabucco in 1843 would reignite him, though, and for the eleven years thereafter he produced on average one opera every nine months. I Lombardi and Giovanna d'Arco both date to this period and also received their premieres at La Scala.
BKS-15506
$225