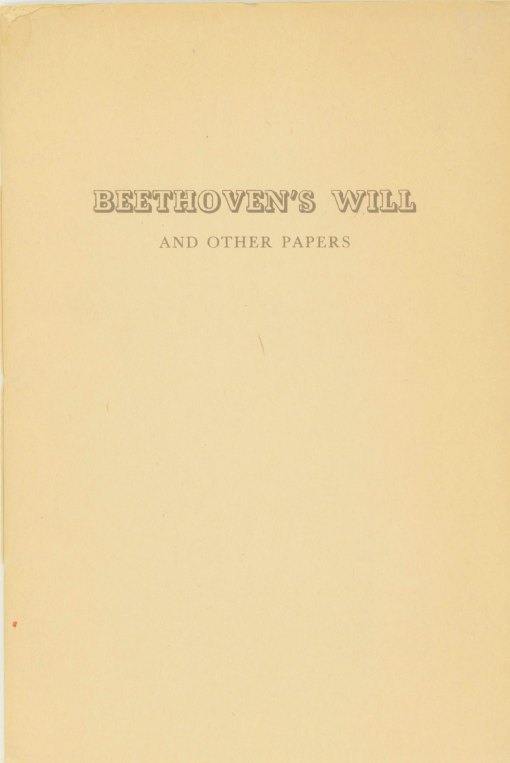 Click Image to Zoom
Enlarge Image
Beethoven, Ludwig van (1770-1827)
Beethoven's Will and Other Papers.
The Elkus Press: Berkeley, 1947. One of 250 copies printed. Octavo. 20 pp. Inscribed by the publisher Jonathan Elbus to composer Ernest Bloch on last page. Original paper wraps. Wrappers a little toned with minor chips, otherwise excellent.
An English translation of the famous Heiligenstadt Testament, along with an inventory of the composer's belongings, the invitation to his funeral, and documents relating to the custody and inheritance of his nephew, Karl.
BKS-14805
$75