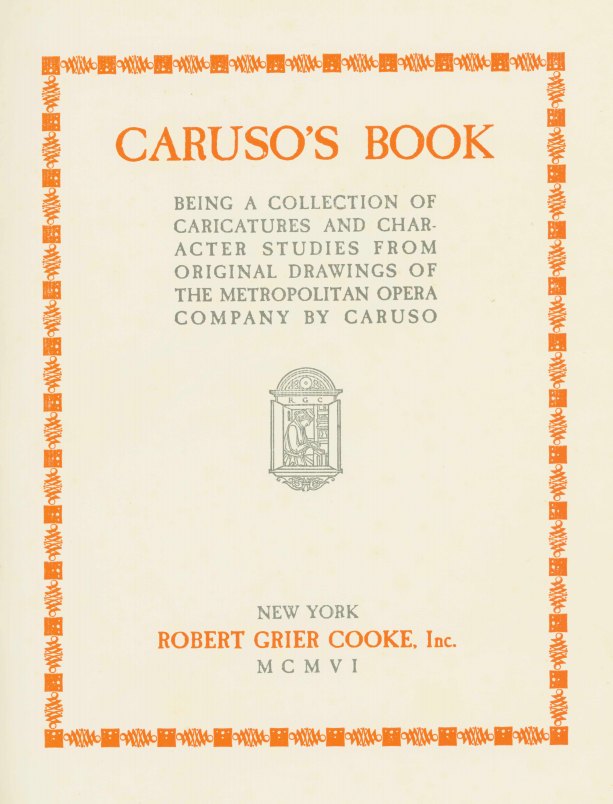 Enlarge Image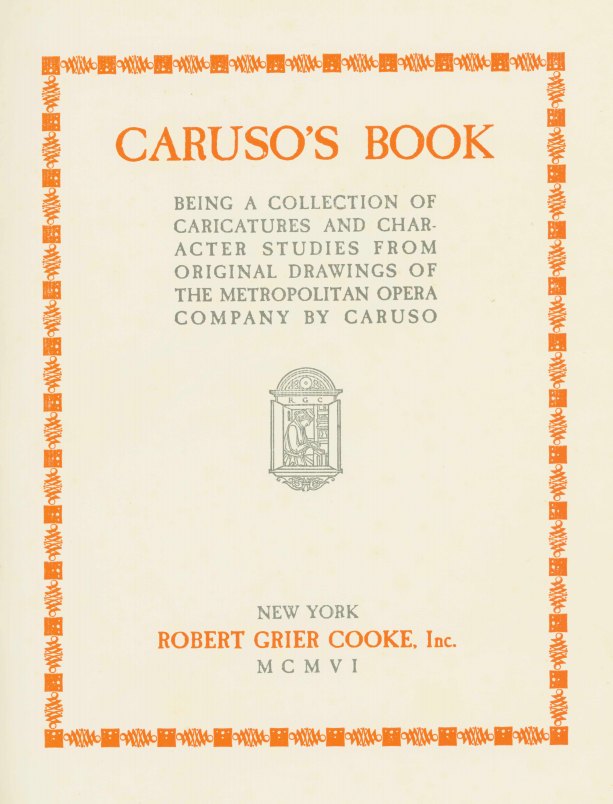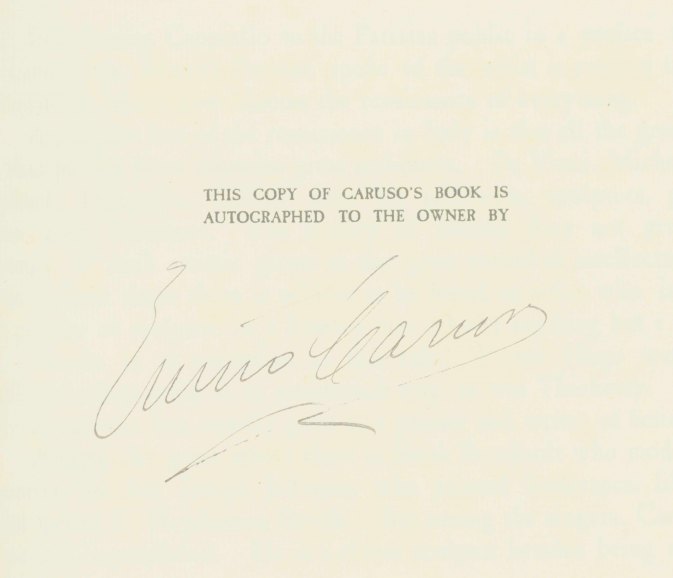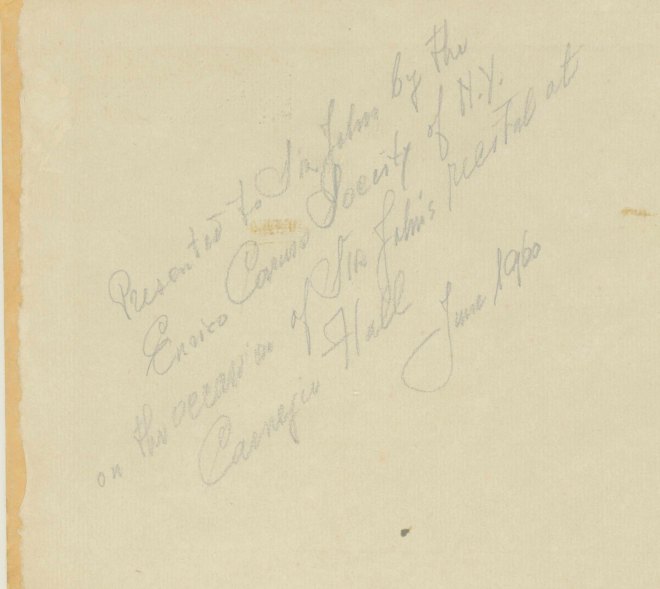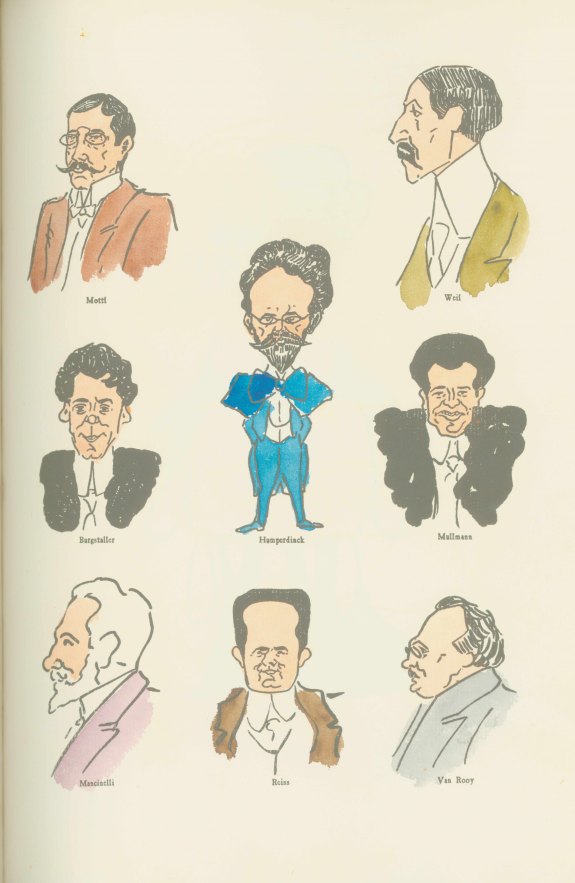 CARUSO - SIGNED BOOK OF CARICATURES
Caruso, Enrico (1873-1921)
Caruso's Book. Being A Collection Of Caricatures And Character Studies From Original Drawings Of The Metropolitan Opera Company By Caruso.
Signed "Enrico Caruso" on designated presentation page. Robert Grier Cooke, Inc: New York, 1906. Quarto. 38 pages of hand-colored caricatures with protective tissues, plus title pages & endpapers. On wove cream paper with deckled edges. Presentation copy to "Sir John" with penciled inscription from the Enrico Caruso Society of New York, dated June 1960. Textured paper boards. Leather spine with gilt title, colored label on front cover. Excellent condition (front cover very slightly rubbed, last endpaper has some tape residue).
Scarce copy of Metropolitan Opera drawings.
There is no better description of this marvelous collection than that offered in the introduction by caricaturist Carlo de Fornaro:
At the suggestion of a friend, Caruso secured caricatures of all the members of the Metropolitan Opera Company, from Director Conried down to the office-boy. This book will be handed down in the musical world as a historical document of the present musical period. What stamps this book as invaluable is that each one of the caricatures was made by the artist while attending rehearsal. Behind the scenes, in his dressing room, in the business-office, among the spectators themselves he drew indefatigably.
Even on the scene the writer of these lines saw him from a box at the opera and watched him through the opera-glasses, in the last act of "La Boheme," sitting at the table and, while singing to the audience, he was actually drawing caricatures of the orchestra-leader…
"He would rather draw than eat," said his friend, Rossi, one night, while waiting for Caruso to dine with him. As far as the work, per se, it is simplicity itself carried to almost childlike sincerity. A little more, a little less drawing would spoil it…
They say that the actor's and singer's fame is the fame of one night, and that after their disappearance from the stage they are forgotten, or remembered only as legends. True; but in this particular case Caruso's fame will not die after his death, and I even make so bold as to prophesy that two or three generations after his death Caruso will be remembered as the clever caricaturist who sang.
Inscription on the inside front cover reads: Presented to Sir John by the Enrico Caruso Society of N.Y. on the occasion of Sir John's recital at Carnegie Hall June 1960. We have been unable to figure out the identity of "Sir John"(Carnegie Hall has no record of anyone giving a recital in June of 1960).
BKS-14769
$750