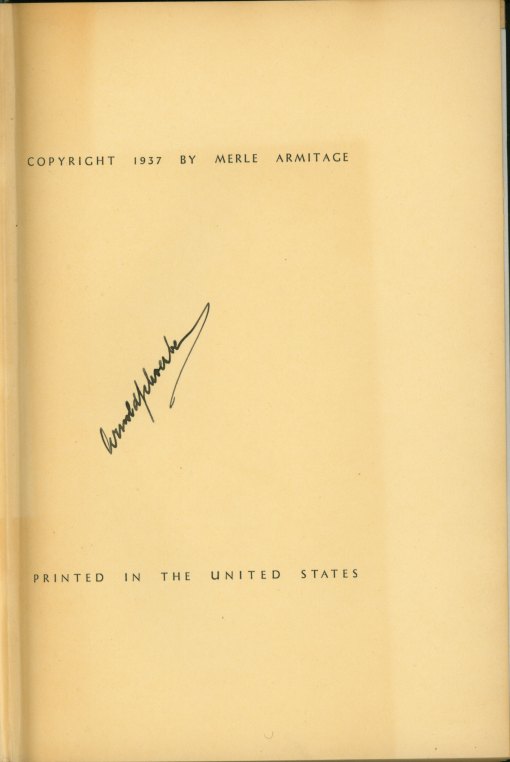 Enlarge Image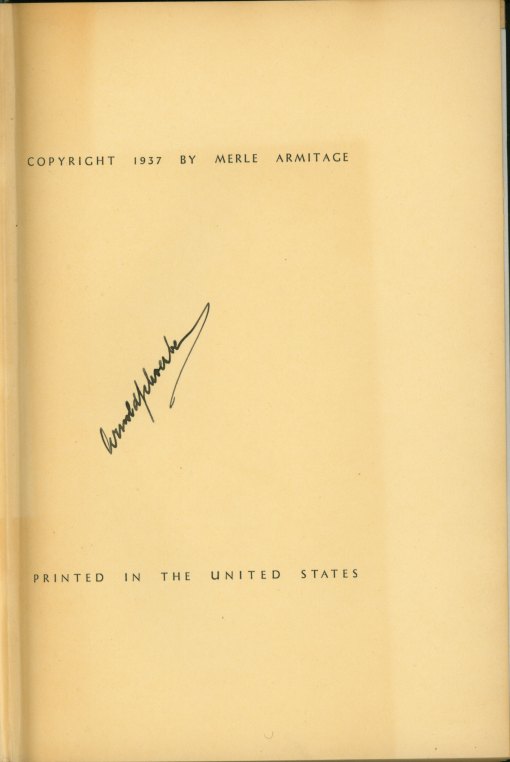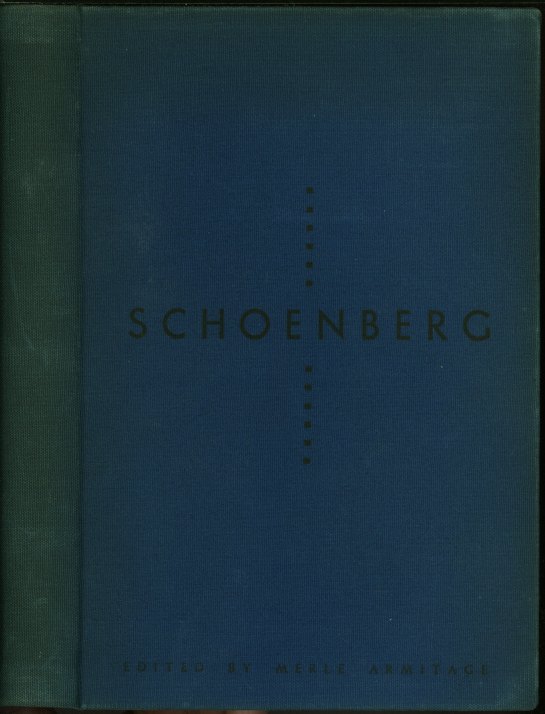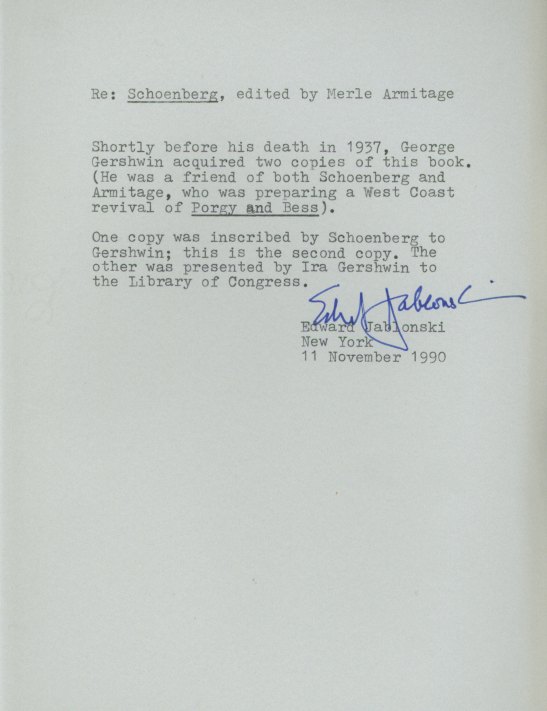 SCHOENBERG - SIGNED MERLE ARMITAGE BOOK

Schoenberg: Articles By Arnold Schoenberg Et Al., 1929-1937.
Signed "Arnold Schoenberg" on the half title page. G. Schirmer: 1937.

First Edition

. Large octavo. 340 pp. Blue linen boards. Very slight shelf wear to cover, spine a little soiled and faded, toning on title page from bookplate on inner cover; otherwise a good tight copy in fine condition.
George Gershwin's copy, signed by Schoenberg.
An impressive tribute to Schoenberg, being a collection of articles about Arnold Schoenberg written between 1919-1937 by noted musical, literary, and cultural personalities such as Franz Werfel, Otto Klemperer, Jose Rodrigues, Arnold Weiss, and Berthold Viertel. With a foreword by Leopold Stokowski, affirmations and a self-portrait by Arnold Schoenberg, portraits by Edward Weston, George Gershwin, and others. Includes a bibliography of Schoenberg's works and a manuscript facsimile.
Merle Armitage (1893-1975) was a leading force in modern book design in America during the period 1930-1950, creating a new look "in an entirely new vein, giving up classical typography for a style which reflected his belief in Modernism. His use of large type combined with spacious leading and his two-page design spreads gave his books a drama and impact previously unseen." Previously, he had a career as a theatrical manager, organizing tours for Diaghiliev's Ballet Russe and the Russian Grand Opera Company in the 1910s. Arriving in Los Angeles in 1923, he produced six operas and founded the Los Angeles Grand Opera Association. He became a close friend of George Gershwin. This book was acquired by the noted Gershwin biographer Edward Jablonski and is accompanied by a typed letter of his explaining that this was one of two copies owned by Gershwin, the other of which was given by Ira Gershwin to the Library of Congress.
BKS-13512
$2,500