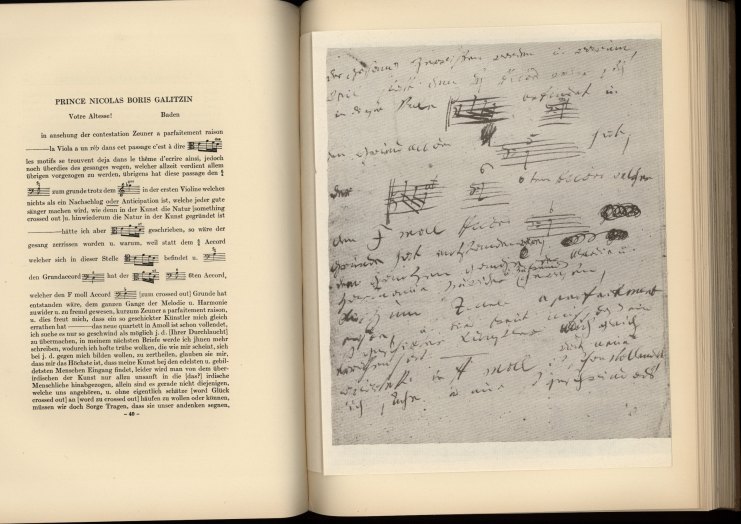 Click Image to Zoom
Enlarge Image
BEETHOVEN, LUDWIG VAN
Beethoven Letters In America.
Edited by O.G. Sonneck. The Beethoven Association: New York, 1927. Folio. 213 pp. Beige buckram boards.
An unusual and beautifully compiled book to commemorate the centennial of Beethoven's death. With a 17-page forward written by the then head of the chief of the Music Division of the Library of Congress. 23 facsimile letters tipped in, many foldout, with the letters transcribed in German and with translations and commentary in English.
BKS-13061
$375