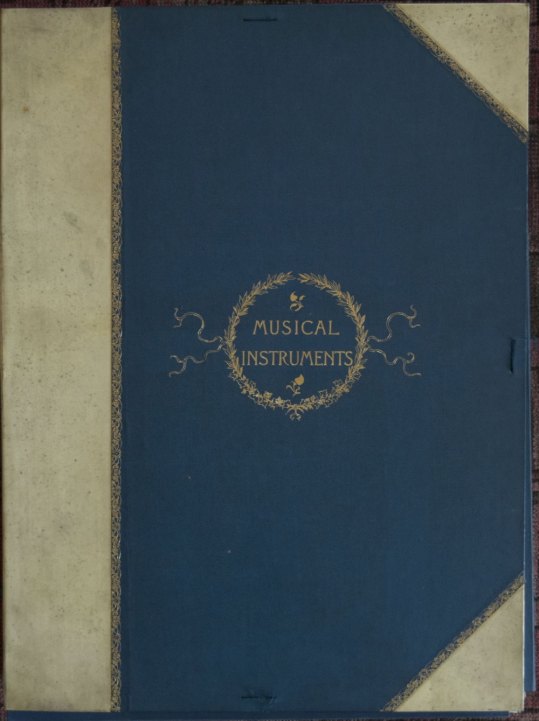 Enlarge Image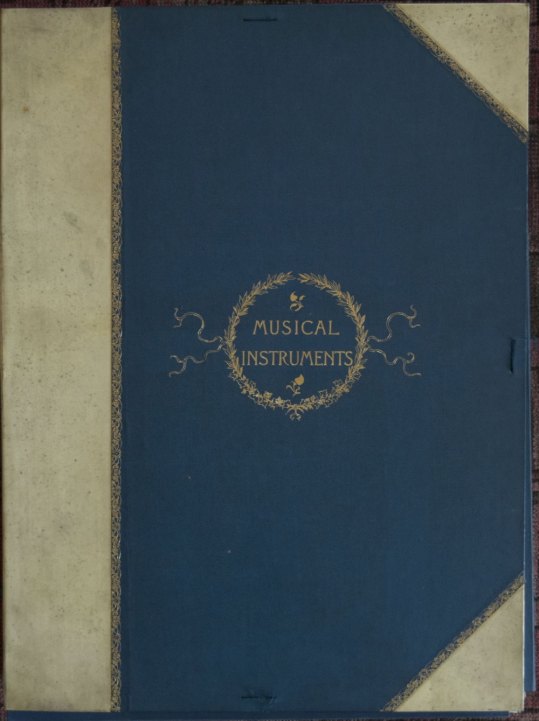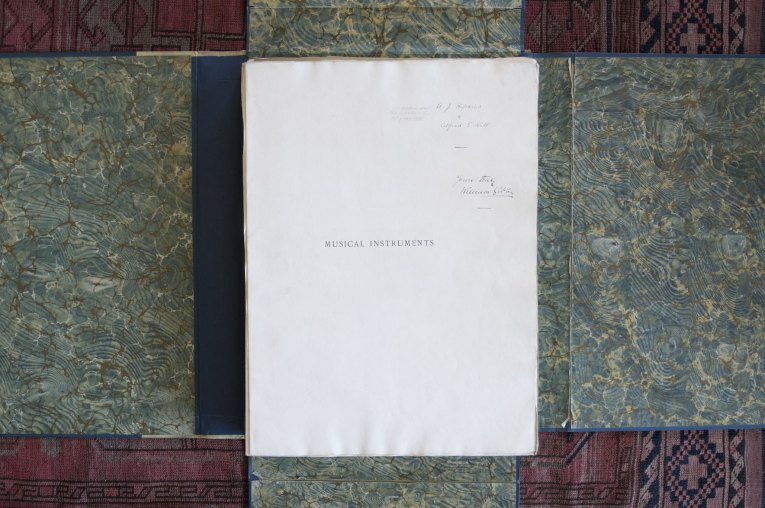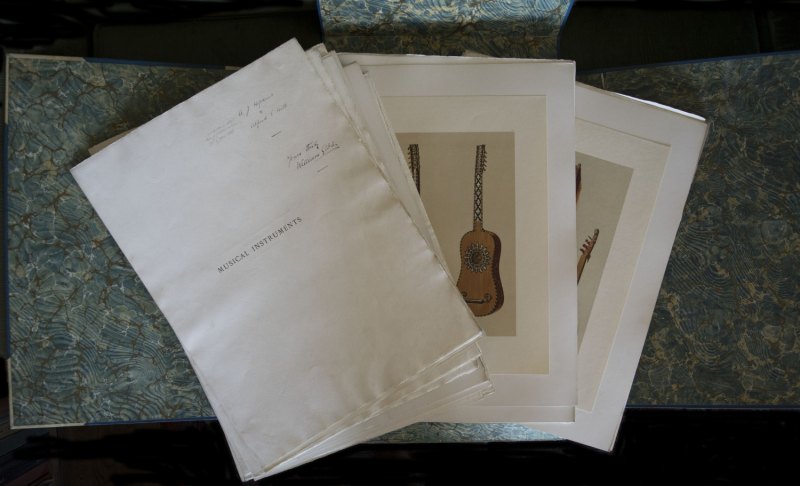 Hipkins, A.J. (1826-1903) and William Gibb (1839-1929)
Musical Instruments Historic, Rare and Unique; The Selection, Introduction and Descriptive Notes by A. J. Hipkins. Illustrated by a series of fifty plates in colours, drawn by William Gibb.
A. & C. Black, Ltd. Printed by R.R. Clark: Edinburgh, 1888. No. 17 of 50 Artist Proofs (No future impression will be printed). Signed by the publisher: A&C Black. Large Folio. In the original folder and box with a total measurement of 22.50" l x 17" w x 3.75" h. On heavy linen wove paper with a watermark reading John Dickinson and Co. The folder has 3/4 vellum boards with gilt lettering, etched decorative gold bands along the inside edges of the cover and teal-blue buckram flaps. The heavy outer case is of black morocco lined with maroon velvet. Overall excellent condition with pristine plates (original ribbon missing).
A very rare proof copy of this important book.
This book, usually just referred to as Hipkins, is now common in later editions and the chromolithographs are often sold separately as artwork. This copy was issued prior to the first edition, being number 17, signed by the publisher A. C. Black. This book of superb chromolithograph plates, executed with Arabic gum highlights, is considered the first to illustrate instruments in color as well as to include Asian instruments thought very exotic at the time. Included also are depictions of several illustrious instruments such as the Hellier Stradivari violin and Queen Elizabeth's virginal.
The eminent English musician and musicologist Alfred James Hipkins (1826-1903) worked at the piano firm of Broadbent for the whole of his career and was considered the top authority on the history of keyboards. William Gibb was a Scottish landscape artist, book illustrator and lithographer.
BKS-12716
$2,800