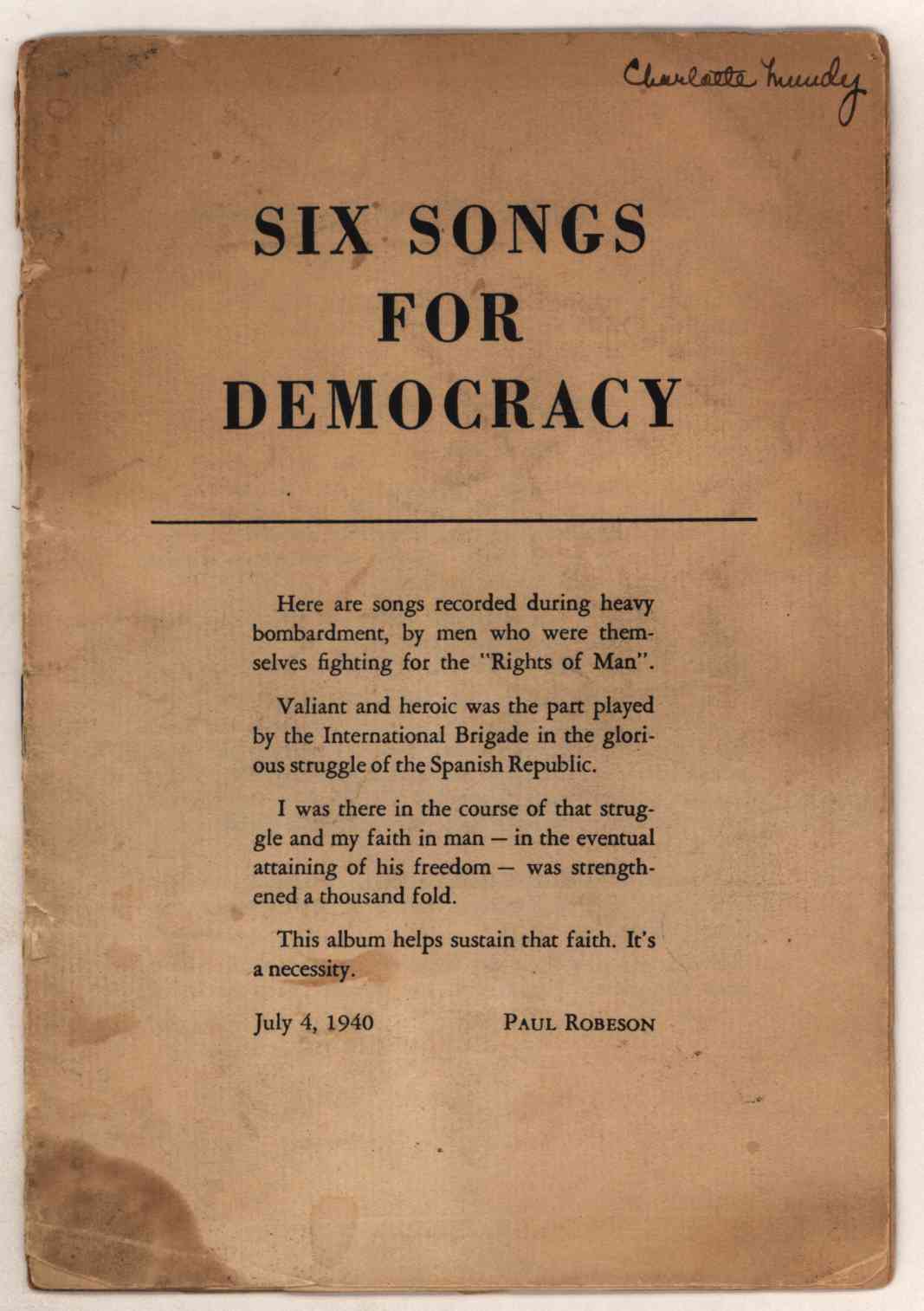 Click Image to Zoom
Enlarge Image
Robeson, Paul (1898-1976)
Six Songs for Democracy
Keynote Recordings: New York, 1940. 7.50" h x 5" w. 16 pp. Paper wraps. Cover pages detached with spotting and stains throughout. Fair condition.
A rare piece of ephemera with a fascinating collection of song texts by Erich Weinert, Berthold Brecht, Karl Ernst, and Ernst Busch with a postscript by Eric Bernay.
A cover statement by Paul Robeson, the American baritone and political and Civil Rights activist, reads:
Here are songs recorded during heavy bombardment, by men who were themselves fighting for the 'Rights of Man'. Valiant and heroic was the part played by the International Brigade in the glorious struggle of the Spanish Republic. I was there in the course of that struggle and my faith in man - in the eventual attaining of his freedom - was strengthened a thousand fold. This album helps sustain that faith. It's a necessity. July 4, 1940 Paul Robeson.
This copy originally owned by Charlotte Mundy, the daughter-in-law of Australian opera soprano Clytie Hine Mundy.
BKS-10924
$225